Michael Jordan and Isiah Thomas had one of the most stories beefs in NBA history. But not many are aware of how the two got into it. John Salley, who played with both players, and considers them the greatest, shed light on the start of this rivalry during an interview with VLAD TV months ago.
Salley mentioned an intriguing fact that Thomas never had a personal issue with Jordan at first. Here's what he said:
"Isiah goes home, and his nephew is wearing a Bulls jersey. Michael Jordan Bulls jersey. He said, 'Hey, what are you doing?' (His nephew replied), 'We in Chicago, this is my team.'
•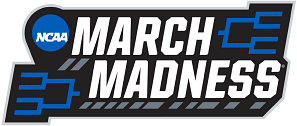 "This is his [Isiah's] nephew. He not really understanding that the great Isiah Thomas plays for Detroit. We don't wear that, we wear this. 'But I'm from Chicago,' (said Thomas' nephew). '
I'm down with the Bull movement.' Isiah was mad at that. Not to Michael personally. In his brain (he said), 'Every time I played against this dude, Imma try to get to him, Imma try to go off so my nephew sees this is the jersey you should wear."
The Detroit Pistons and Chicago Bulls also developed a rivalry in that stretch. They met each other four times in the playoffs, with Detroit claiming the bragging rights thrice. Jordan and the Bulls got the last series, which changed the NBA's landscape, making Chicago the top force in the league.
There are also rumblings that Jordan kept Thomas from making it to the 1992 Olympic Dream team which only fueled their hate for each other.
---
Isiah Thomas and Michael Jordan are still beefing
Several NBA players have beefs during their heydays. They bury the hatchet when it's all said and done. However, Isiah Thomas and Michael Jordan can't seem to let go of their feud. It rose to prominence again in 2020 when Netflix released a documentary on Michael Jordan and the Chicago Bulls dynasty in the 1990s.
Isiah Thomas was put in a negative light in that documentary. Jordan even called him an a**hole. That instance sparked Thomas to demand a public apology from MJ for his comments. Here's what Thomas said:
"When I was watching The Last Dance, I'm sitting there and I'm watching it with my family and I'm thinking everything is good," Thomas said. "And then this guy comes on television and he says that he hates me and then he calls me an a**hole.
"And then I proceed to watch a whole documentary about him being an a**hole. I'm like wait a minute, time out. Until I get a public apology, this beef is gonna go on for a long long time, 'cause I'm from the west side of Chicago."
Now for people who read about the Bulls legend and his demeanor, it won't be a surprise for them to hear that Michael Jordan never apologized. The beef still lives on, with the latter yet to address it three years after the release of his documentary that broke several of his relationships.
USA's top sports cardiologists discuss Bronny James' cardiac arrest and recovery time here (Exclusive)