If Weston Wilson's goal was to become a household name, hitting a home run in his very-first MLB at-bat is a good start. After spending seven seasons in the minor leagues, Wilson was promoted to the Philadelphia Phillies and promptly rewarded the club by launching a home run over the left-field wall in front of friends and family.
"WESTON WILSON. Scott Franzke on the call… "You only get one chance to hit a homer on yout first swing in the big leagues ….. swung on, hit deep, and I think he did it! He did it!" – @_piccone
•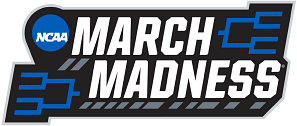 The 28-year-old from High Point, North Carolina, sent the home fans at Citizens Bank Park in Philadelphia into a frenzy, and he rounded the bases on Wednesday.
Weston Wilson was promoted to the MLB following club's placement of Brandon Marsh on the IL with a bruised knee. Even though Weston's promotion to the MLB came in the wake of the injury to Marsh, he has been performing at a level in Triple-A that warranted a shot in the MLB.
Through 100 games this season at Triple-A, Wilson has recorded 25 home runs, 69 RBIs, and 23 stolen bases while also producing a .260 batting average.
"The whole dugout was so happy for Weston Wilson" – @JustinLever3
His combination of speed and power was on full display during his first two at-bats in the MLB. Not only did Wilson hit a home run during his first at-bat, but during his second plate appearance, he drew a walk before recording his first stolen base. He later scored on the play on a Johan Rojas single.
---
A look at Weston Wilson's road to the MLB
The 28-year-old was originally drafted by the Milwaukee Brewers in the 17th round of the 2016 MLB Draft out of Clemson University. He never earned a shot in the MLB with the Brew Crew but remained a member of the organization until this season.
"Have a day, Weston Wilson. Four RBIs on the afternoon. He hit a two-run homer in the second and just tied the game with a two-run double in the fifth. Formerly a 17th round draft pick by Milwaukee. This is his first spring with the #Phillies." – @JohnSparaco
Following the 2022 season, Wilson became a minor league free agent, eventually signing with the Philadelphia Phillies this past offseason. While a steady contributor at the minor-league level, this year has been the true breakout year for the slugger. Wilson has set new minor league career highs in home runs, RBIs, and stolen bases.