Bailey Zappe's outing against the Houston Texans has fans calling for him to replace Mac Jones as the starting quarterback of the New England Patriots.
With the NFL back and the preseason now in full swing, it is time for franchises to decide who plays and who doesn't, and how their depth chart will be organized.
Against the Texans, Bailey Zappe, who is nominally the backup quarterback, got some match time. Of his first 10 passes, he completed nine of them for 63 yards That included a long completion of 27 yards, and it was a dime.
•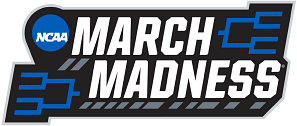 " class="promoted-img" loading="lazy" width="1440″ height="220″ alt="nfl-wordle-promotional-banner" />

The throw to wide receiver Tyquan Thornton was perfectly placed between the safety and the cornerback and hit the perfect spot.
Fans could not help but admire the throw and many concluded that he is better than Mac Jones going into the season.
Here are some of the best reactions on social media:
What should the New England Patriots do with Bailey Zappe and Mac Jones?
The New England Patriots never had to worry about their starting quarterback for two decades, when Tom Brady helped create a dynasty. Since his departure, they have gone through Cam Newton, stuck with Mac Jones and are now exploring Bailey Zappe.
One of the reasons they must get it right this season is because of the division they are in. The Patriots are the only team with doubt about whether their quarterback is high-performing enough.
The Buffalo Bills have Josh Allen, the New York Jets have Aaron Rodgers and the Miami Dolphins have Tua Tagovailoa. The jury is still out in New England.
If Bailey Zappe plays well enough in preseason, there is a fair argument to be made that he should get the nod as the starting quarterback ahead of Mac Jones. There were times last season when the incumbent was outshone by his younger colleague.
A parallel here could be found in how the San Francisco 49ers approached the same situation. They began last season with Trey Lance as the starting quarterback, but when he got injured and Brock Purdy played better, they accordingly shifted their perspectives.
By all accounts, their starting quarterback will be the one who led them into the NFC Championship last season.
Bill Belichick should also keep an open mind and not be wedded to Mac Jones as his first-choice quarterback. And if he does not want to look at other teams, he could always remember sticking with Tom Brady after he played well in Drew Bledsoe's absence. It led him to amass six Super Bowl rings.