Fortnite has a new museum mirroring the Holocaust Museum in Creative 2.0. This is not the first time something like this has been done, and thanks to the new Unreal Editor, it's a lot more realistic. The Holocaust Museum is one of the monuments of education detailing horrific events, and now it's being added to the game.
Because of the nature of a museum like this, it's a rather sensitive map. As a result, Epic Games has removed emoting from it. Here's what we know.
---
" class="promoted-img" loading="lazy" width="1440″ height="220″ alt="fortnite-promotional-banner" />

Fortnite removes emoting from the Holocaust Museum map
Naturally, with anything Epic Games designs in Fortnite, there are things you can and cannot do. With such a sensitive topic being learned about, it makes sense that they would remove emotes.
Here's what you can do. Players can walk through the exhibits resembling those found at the real Holocaust museums, though they don't have photos of the tragedy or any concentration camps because that would violate the game's age rating.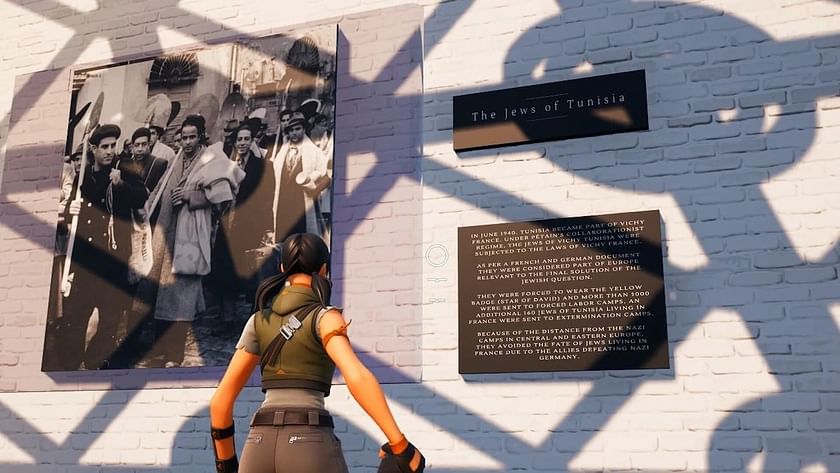 You cannot use weapons, break anything, or even dance. Epic Games has learned from their mistake with a 2021 event featuring Martin Luther King Jr. Players kept doing the floss in bad situations, so they've opted to remove emoting for this one.
This is strictly an educational map. There's no real gameplay to be done here, so there's no need for weapons, break anything and especially not dance.
Some emotes are pretty out there. It would be incredibly inappropriate to do the Floss, Orange Justice, Best Mates, Blinding Lights, or anything else in front of a memorial for Holocaust victims.
As such, the game went ahead and removed the ability to do so. Naturally, some in the community couldn't be trusted, so the developers had to step in and prevent anything bad from happening this time around.
Edited by Ritoban "Veloxi" Paul