Philip Rivers playing in the Super Bowl against the Kansas City Chiefs. It feels absurd to even think, but there was a real chance of it happening last season if the San Francisco 49ers had made it to the big game.
According to coach Kyle Shanahan, he kept in touch with the former Los Angeles Chargers and Indianapolis Colts quarterback, and, had the 49ers advanced to the Super Bowl, Rivers would've been signed to play for them.
Notably, the 41-year-old quarterback has never played in the Super Bowl during his career.
•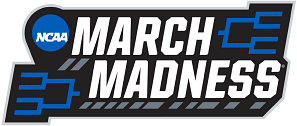 " class="promoted-img" loading="lazy" width="1440″ height="220″ alt="nfl-wordle-promotional-banner" />

In 2021, Rivers retired from the league after 17 seasons. He spent the majority of them with the Chargers, but when Frank Reich and the Indianapolis Colts came calling for one final year in 2021, he moved teams for the first time in his career.
What was Philip Rivers' record in the playoffs?
During his time with the Chargers, Philip Rivers played in 12 postseason games, but his record wasn't the best, with five wins and seven losses.
He had a negative record with both teams: 5-6 with the LA Chargers and 0-1 with the Indianapolis Colts, although it's fair to point out that his final game against the Buffalo Bills was incredible and he gave his team a great shot even as an underdog.
His most notable season came in 2007 when he led his team to the AFC Championship Game and played the then-undefeated New England Patriots with a torn ACL. Even if he couldn't win, the fact that Rivers played with such a serious injury was commendable.
Who will be the Week 1 starter for the 49ers?
It all looks set for Brock Purdy to return to the field in Week 1. He has officially been declared QB1 after the first San Francisco 49ers depth chart during training camp, and frankly, there isn't a lot for Trey Lance to do but accept the situation.
Purdy has arguably earned the starting job. His individual level was high during 2022 and if he's healthy, he has proven himself more than Lance at this point.
Can Purdy now lead the 49ers one step further than last season remains to be seen.