When Phillies superstar Bryce Harper announced that he would be undergoing Tommy John surgery, fans thought that they might miss out on the electric outfielder for the entirety of the 2023 season.
However, in less than six months, the 30-year old was back in the lineup. Bryce Harper had completed the fastest-ever documented recovery from Tommy John surgery in MLB history.
His 6 home runs and 13 RBIs in the postseason last year propelled his team all the way to the 2022 World Series. Although they would eventually lose the Houston Astros, the team's ascension represented a tremendous underdog story.
•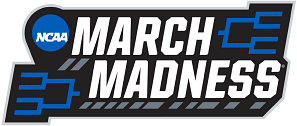 On August 10, Harper exited the Phillies' game against the Washington Nationals. The two-time MVP looked uncomfortable as he left the game. It was later revealled that Harper had been suffering from back spasms.
In 83 games this season, Bryce Harper is hitting .293/.381/.428 with an OPS of .808 and 7 home runs alongside 38 RBIs. While it is unknown how long the Las Vegas-native will be out of the lineup for, Phillies fans certainly have their fears.
A former first overall draft pick, Harper hit 22 home runs and 59 RBIs to win the 2012 NL Rookie of the Year. Although Harper also had a pair of MVP Awards (2015 and 2021), injuries have played a more persistent role of late. Last year, he was limited to just 99 games before going in for Tommy John surgery.
The Philadelphia Phillies have compiled a record of 7-3 in the month of August. As such, their 64-52 record is enough to place them comfortably in the first Wild Card spot, enjoying a four-game lead over the San Francisco Giants.
Bryce Harper is an inexpendable part of his team
Although some big offseason moves led many to place the Philadelphia Phillies are World Series favorites, the team has dealt with its fair share of issues. Slugger Kyle Schwarber is hitting a meagre .182, despite having hit 30 home runs, while Trea Turner, who inked a $300 million deal in the offseason, is hitting .243 with an OPS of .684.
Although the Phillies are holding their own in the standings, a postseason run will be all the more difficult without Bryce Harper. Now, all Phillies fans can do is hope that Harper will exemplify the superhuman ability to recover from injury, and return to his team to play a pivotal role as they search for their first World Series since 2008.