Kayshon Boutte was one of the best wide receivers in college football in 2022. He formed fantastic chemistry with quarterback Jayden Daniels and played a crucial role in the LSU Tigers' season, helping the team reach the Southeastern Conference championship game.
Towards his last days as a college football player for the Tigers, Boutte was engulfed in some severe controversy. The wide receiver was allegedly involved in a sex party during LSU's visit to Atlanta before the SEC championship game against Georgia.
The rumor was posted on the "Old Row Texas A&M" social media account and claimed that Boutte was one of at least five LSU participants. The message also said that Boutte was "dismissed" from the team, but LSU never confirmed or denied this claim.
•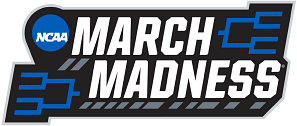 Did the allegation lead to Boutte's draft declaration?
On Dec. 5, Kayshon Boutte made it known that he would not be entering the NFL Draft and instead return for his senior season. The decision cleared the way for Boutte to participate in the Citrus Bowl, where LSU faced the Purdue Boilermakers.
However, days before the bowl game, LSU issued a statement revealing that Boutte would not be participating in the Citrus Bowl. The wide receiver announced his change of mind and declared for the draft hours after the statement was released.
The way the event unfolded gave traction to the allegation by "Old Row Texas A&M." LSU coach Brian Kelly's words in the news conference before the Citrus Bowl also gave indications. He didn't explain to reporters why Boutte was listed as unavailable.
"Unavailable, as you know, means I can't speak to some of the reasons behind it or I would have been more specific," Kelly said.
Kayshon Boutte's college football career
Kayshon Boutte was a five-star recruit in the class of 2020 and was ranked as the nation's no. 2 wide receiver. Despite receiving scholarship offers from several top programs, he committed to the LSU Tigers.
Following Ja'Marr Chase's decision to forgo the season in order to prepare for the 2021 NFL draft, Boutte assumed his true freshman season in 2020 as one of LSU's prominent receivers. He subsequently became the primary receiver after Terrace Marshall Jr. also chose to opt out.
Kayshon Boutte had a noteworthy career at LSU. The wide receiver played three seasons, recording 131 receptions for 1,782 yards and 16 touchdowns in 27 games. He set the SEC record for receiving yards in a game against Ole Miss with 14 receptions for 308 yards.
Edited by Joseph Schiefelbein