The Crossover NHL Grid for Friday, August 11, has an intriguing cross-section, featuring the Florida Panthers and the Minnesota Wild. Users are tasked to populate this section by naming players to skate for both teams.
To solve this NHL grid, one must boast some knowledge of both teams. The Florida Panthers compete in the Atlantic Division of the Eastern Conference while the Minnesota Wild play in the Western Conference's Central Division.
Both teams have been part of the league for quite some time now and are on a hunt for their first Stanley Cup championship. Notably, only 26 players have represented both teams.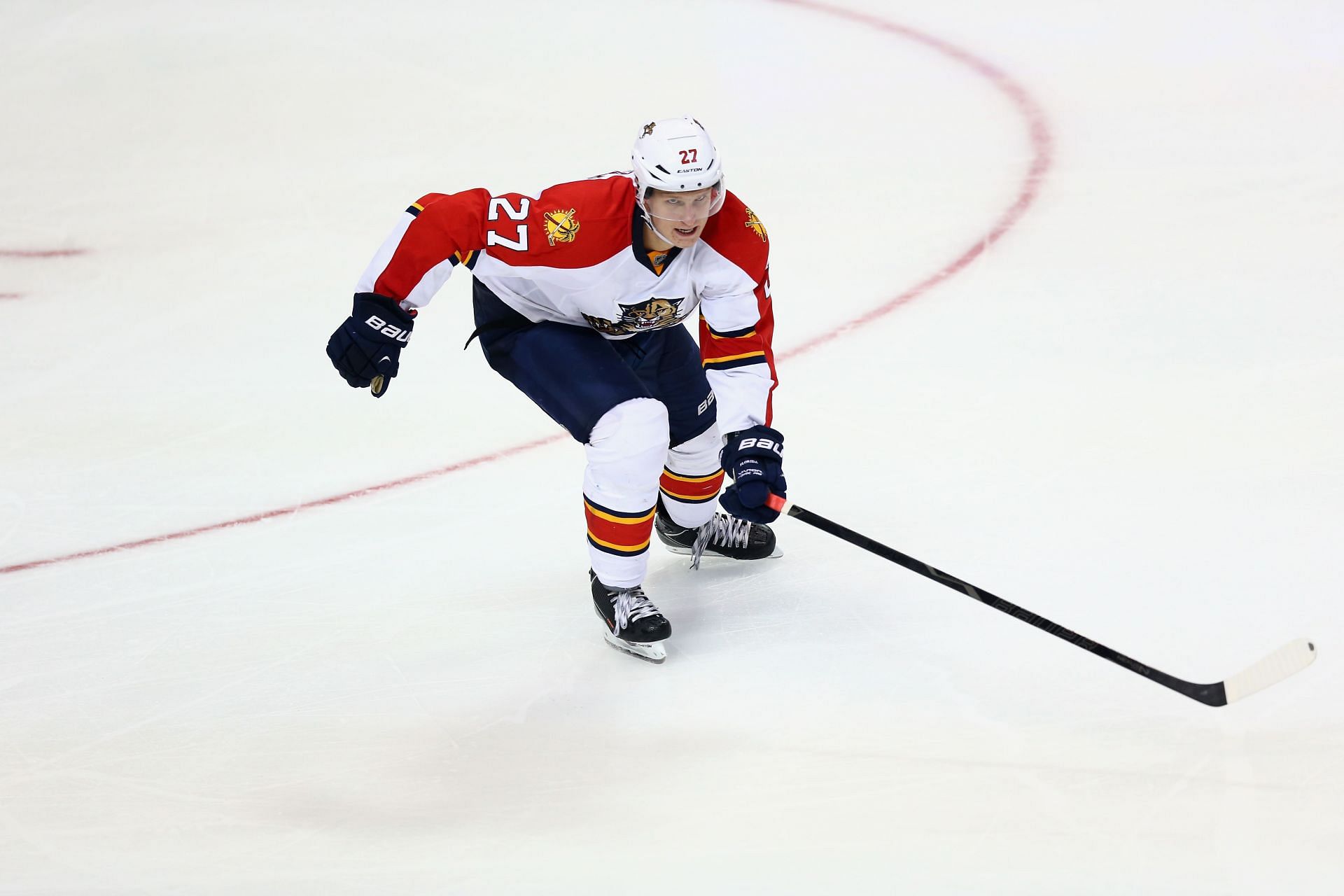 Center Nick Bjugstad is one of the correct answers to complete this grid. He was drafted No. 19 by the Florida Panthers in the 2010 NHL Draft and played for seven years with the team.
Bjugstad had a stint of two years with the Minnesota Wild. Furthermore, in his 618 career games, Nick Bjugstad has also played for the Pittsburgh Penguins and Edmonton Oilers, and he is currently a member of the Arizona Coyotes.
Crossover NHL Grid answers for Aug.11: Who else has represented both Florida Panthers & Minnesota Wild?
Dmitry Kulikov is another name that can be entered to solve this NHL grid. He was drafted No. 14 by the Panthers in the 2009 NHL Draft and has played for 14 seasons in the league.
Kulikov played for seven years with the Florida Panthers and recently returned as a free agent from the Pittsburgh Penguins, where he played for one season. The 6-foot-1 defenseman had a stint of one season with the Minnesota Wild.
Moreover, in his 872 career games, Dmitry Kulikov has also played for the Winnipeg Jets, Buffalo Sabres, Edmonton Oilers, New Jersey Devils and Anaheim Ducks.
Here are some more players for Florida & Minnesota:
Keith Ballard
Sean Bergenheim
Willie Mitchell
Mark Parrish
Eric Staal
Jose Theodore
Tyson Strachan
Filip Kubs