Former Washington Commanders owner Dan Snyder just cannot catch a break.
When it looked like he was inching toward a clean $6.05 billion exit from the NFL amid myriad legal troubles, the league slapped a $60 million fine on Snyder. All in all, he did make $5.19 billion in all after the sale to the Josh Harris and Magic Johnson-led group.
In any case, it appears Snyder's attempting to make a clean exit from the Washington area altogether, putting his Potomac house up for sale.
•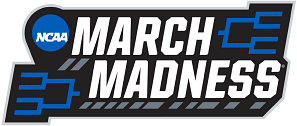 " class="promoted-img" loading="lazy" width="1440″ height="220″ alt="nfl-wordle-promotional-banner" />

The controversial former NFL owner was hoping to bag $49 million from the sale of the estate. However, he has since been forced to slash $14 million off that price, according to a report from Urban Turf.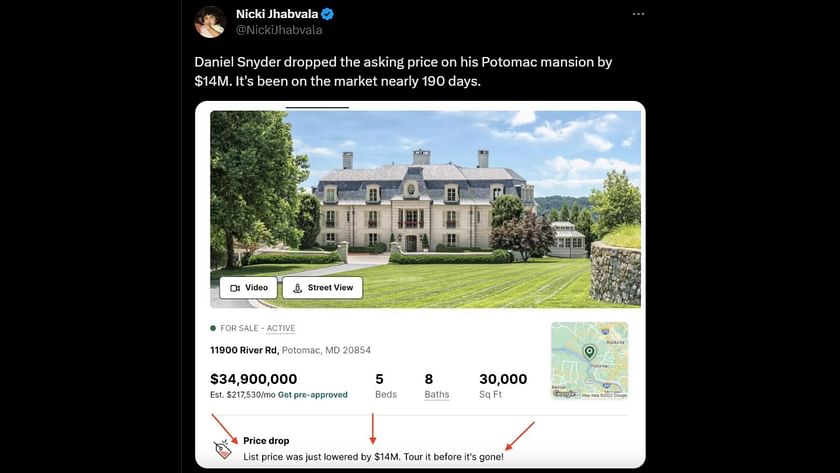 ---
Dan Snyder's Potomac house finding no buyers
Snyder's $49 million estate seemingly takes inspiration from an 18th-century French chateau. Work on the estate was completed in 2004.
The property around his Potomac house covers 30,000 square feet. Architect John Ike, designer Geoffrey Bradfield and Horizon Builders worked together on the ins and outs of the estate.
But that's not all.
Snyder bought the property in 2001, taking it off Jordan's King Hussein and Queen Noor's hands. At the time, the former NFL owner reportedly paid $8.64 million for the estate.
---
Why was Dan Snyder fined $60 million by the NFL?
Snyder unknowingly made a bit of history on his $6.05 billion exit from the league.
The former Washington Commanders owner is now the proud holder of two of the largest fines doled out in league history.
After being hit with a $10 million fine in 2021 for fostering a hostile work enviroment at the franchise, Snyder was slapped with a much larger $60 million fine earlier this year.
This one, however, followed a much more grave allegation.
Mary Jo White's investigation into the franchise found that Dan Snyder sexually harrassed former employee Tiffani Johnston.
Johnston joined the franchise in 2002, working in Washington for eight years as a cheerleader and a marketing manager.
Per the Washington Post, Johnston first levelled an accusation against Snyder in April 2009, three months after the franchise agreed to pay her $1.6 million as part of a confidential agreement.
Edited by Souryadeep Mazumder