No, Taye Barber is not related to Tiki Barber. The only thing that both share is a surname.
The Tampa Bay Buccaneers recently signed Taye Barber as an undrafted free agent ahead of the 2023 NFL season. Meanwhile, Tiki Barber played for the New York Giants for the entirety of his NFL career.
Tiki's twin brother, Ronde, was a Tampa Bay Buccaneers legend, with the Hall of Famer spending his entire NFL career with the Bucs.
•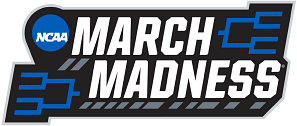 " class="promoted-img" loading="lazy" width="1440″ height="220″ alt="nfl-wordle-promotional-banner" />

---
Taye Barber's college football career
Taye Barber was a three-star recruit coming out of High School. His high school performances gave him college scholarship offers from Clemson, Oklahoma State, Stanford, TCU and Wisconsin. He accessed all the options before eventually chosing TCU.
Taye Barber spent five years at TCU, starting in 2018, when he put up a stat line of 32 receptions, 303 receiving yards and two touchdowns. His second season saw much of the same, as the sophomore wideout totalled stats of 29 receptions, 372 receiving yards and zero touchdowns.
Barber spent the rest of his college career as a backup wideout at TCU. He regularly pulled in 30+ receptions, 300+ yards and 2+ touchdowns for the team. His best season came in his final season at the collegiate level, registering 37 receptions, 613 receiving yards and five touchdowns.
He then declared for the 2023 Draft, going undrafted in the regular draft process. The Tampa Bay Buccaneers promptly signed him to join their practice squad. He's running for a roster spot in the 2023 preseason.
---
Tiki Barber's NFL legacy
Tiki Barber is a New York Giants legend. The Giants selected the Virginia alum in the second round of the 1997 NFL Draft.
Barber spent his entire career with the Giants and ended as the team's all-time rushing and reception leader. Tiki Barber changed the running back position for the better, as his play style was pretty unorthodox when he broke out in the NFL.
Barber was known for his stellar cutback running, running vision and quick feet. Furthermore, he added some bulk and became more of a strength-based back to take advantage of mismatches in the backfield.
Tiki Barber is one of four players with 5,000 rushing yards and 5,000 receiving yards. Barber has a stacked resume, with laurels like a first-team All-Pro nod, three Pro Bowl selections, a spot in the New York Giants Ring of Honor and enshrinement in the Virginia Sports Hall of Fame.
He's an NFL legend, and if Taye Barber's career could be anything like his, it will be considered an incredible success.