Nick Chubb is one of the NFL's top running backs who will enter his sixth season in the league this season. Despite being one of the best at his position, it has been a struggle to get equal treatment in pay.
The Browns star appeared on 'The Pivot Podcast' from the Browns training camp. He shared his anger over how he and fellow running backs Josh Jacobs and Jonathan Taylor have been treated this offseason:
"I think we're in a tough spot. I mean they use us in every way, we run the ball, we catch, we block. That's the most important thing in football. And we do all three at a high level."
•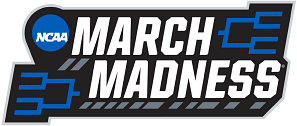 " class="promoted-img" loading="lazy" width="1440″ height="220″ alt="nfl-wordle-promotional-banner" />

"But when it comes to negotiations, they don't value that because of 'wear and tear'. I assume that's why they assume we will get hurt, at a faster rate than anyone else. And they also assume that we can easily be replaced. so firstly, I keep myself healthy and separate myself from the other backs."
Last season, Nick Chubb started all 17 games with the Cleveland Browns as he finished third in the NFL with 1,525 yards. He also had 12 touchdowns, which was tied for the fifth-most in the league. It was his fourth straight 1,000-yard season.
Josh Jacobs of the Las Vegas Raiders was the league's rushing leader with 1,653 yards and tied with Chubb in touchdowns. In addition, Jacobs led the NFL in total yards from scrimmage with 2,053.
On the other hand, Jonathan Taylor played in 11 games with the Indianapolis Colts in the 2022 season. He rushed for 861 yards and four touchdowns, both career lows for the All-Pro.
---
How much will Nick Chubb, Josh Jacobs, and Jonathan Taylor make in 2023?
Nick Chubb is set to make $10.85 million this upcoming season as he signed a three-year, $36 million extension in July 2021. It ranks fourth amongst running backs.
Jacobs has been placed on the Did Not Report list as he's yet to sign the Raiders' one-year, $10.091 million franchise tender. There's no timetable set as to when the two-time Pro Bowler will play this upcoming season.
Lastly, Taylor demanded a trade from the Colts last month after meeting with owner Jim Irsay. Taylor is in the final year of his rookie year and is set to make $4.304 million in the 2023 season.