Paris Saint-Germain (PSG) superstar Neymar reacted to singer Natti Natasha's recent music video. The Brazilian posted a video on his Instagram story where he can be seen watching the video.
The singer has recently released a new music video, named No Pare. The video has gone viral among fans and already has accumulated 3.3 million views on YouTube.
Neymar has seemingly enjoyed the video too as he posted a clip of him watching it on his Instagram story. The Brazilian ace tagged the singer on the video clip.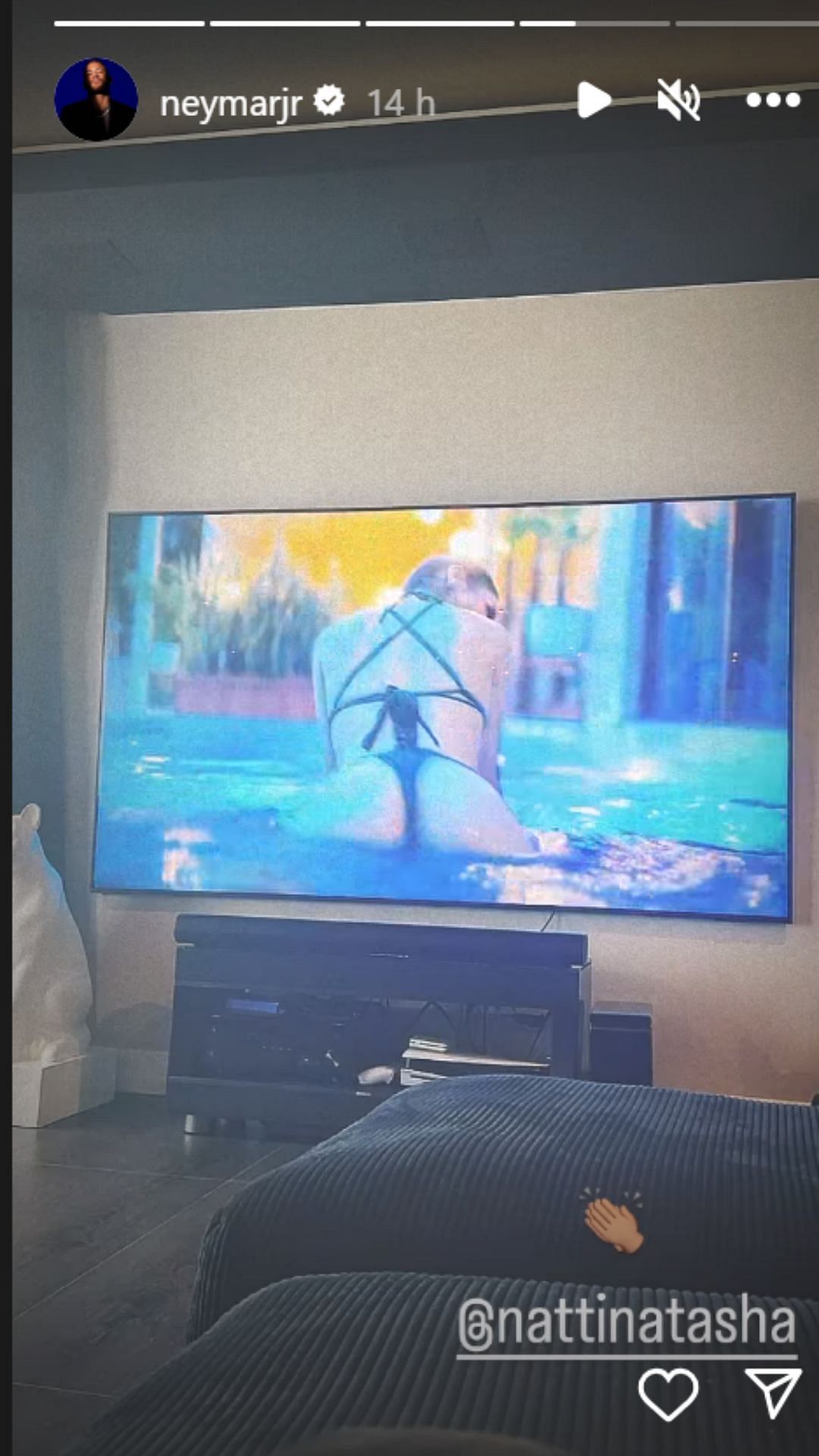 The Dominican singer is massively popular among fans and has close to 37 million fans on the social media platform, Instagram.
Sergi Roberto spoke about PSG superstar Neymar's potential return to Barcelona
PSG superstar Neymar has been heavily linked with a return to Barcelona. There have been rumors that the player is even willing to lower his salary to €13 million per year to make a return to the Catalan club.
The Brazilian left the club back in 2017 to join the Parisian club for a world-record transfer fee of €222 million. His return links have been surprising and Barca captain Sergi Roberto has now shared his take on the matter as the Spaniard said (via Managigng Barca):
"I would like him to come back because he's a friend, a former teammate and he's a different player than everyone else. When he was here, I spent the best years of my career and we won everything with him. I'm not the one who decides, but what we want is the best possible team."
The Brazilian superstar had a glittering spell as a Barcelona player as he 105 goals and provided 76 assists in 186 matches during his stint at the Catalan club. He won the treble during the 2014-15 season as well.