Manchester City striker Erling Haaland showed no signs of slowing down, as he kicked off the new Premier League season with a brace against newly-promoted Burnley. The Cityzens never looked like losing, as they went on to win 3-0 at Turf Moor, with Twitter reacting to the first game of the Premier League season.
Within the first four minutes, Haaland's skilled execution found the back of the net, laying the foundation for City's dominant performance. A second, stunning first-touch goal from the towering forward in the 36th minute signaled a controlled affair, placing the champions in a relaxed yet assertive stance.
Though the victory appeared easy, it was marred by a distressing injury to midfielder Kevin De Bruyne, which saw him exit the contest in the first half. This setback cast a shadow to an otherwise impeccable day, as City's attacking artistry and strategy outclassed Burnley's outmatched defense.
The third goal was delivered by Rodri, scorer of the winner in the Champions League final just two months prior. Capitalizing on Burnley's inability to handle a set piece, he unleashed a powerful shot into the penalty area, sealing the fate of the match. Here is how Twitter reacted as Manchester City and Erling Haaland began a strong Premier League title defense in style: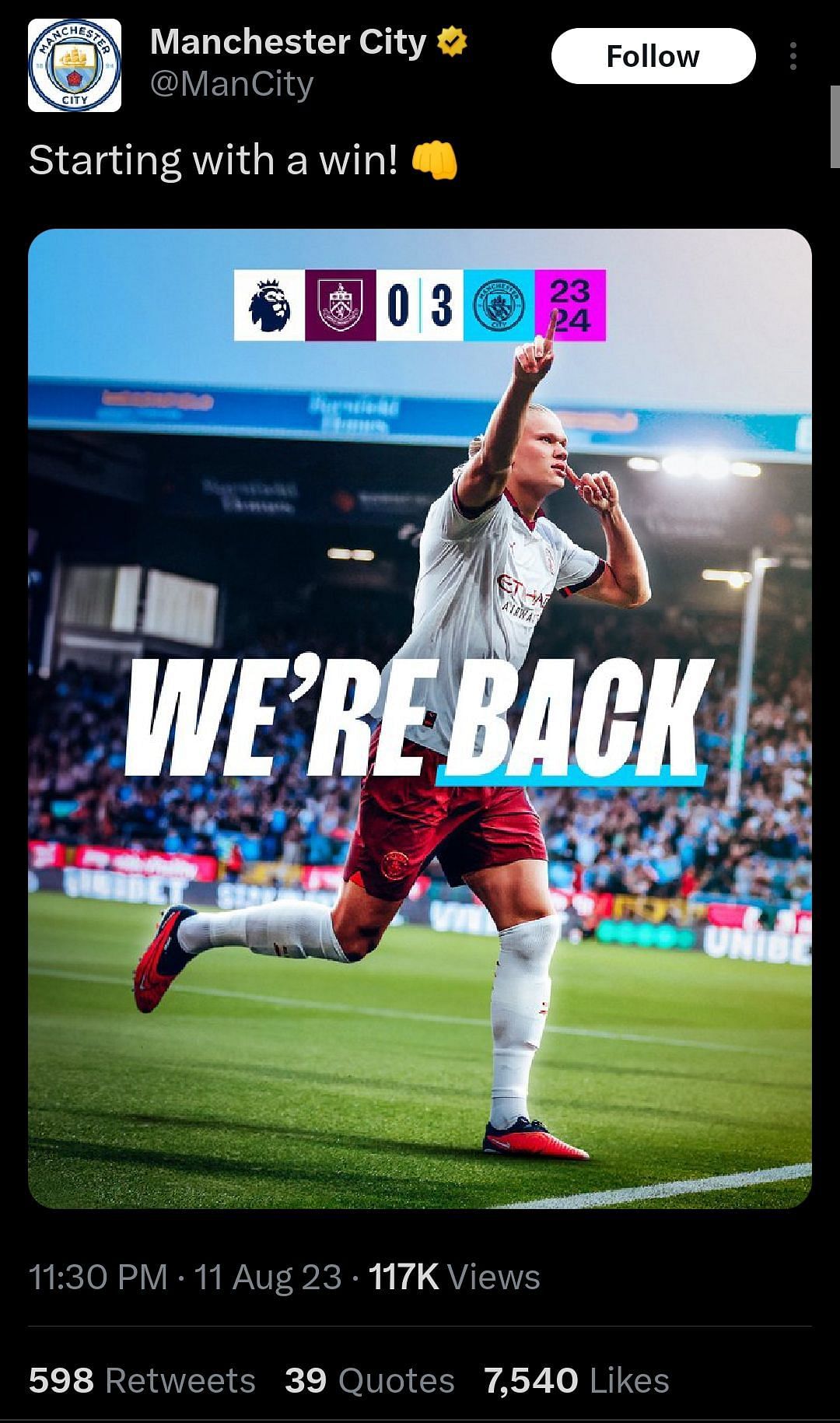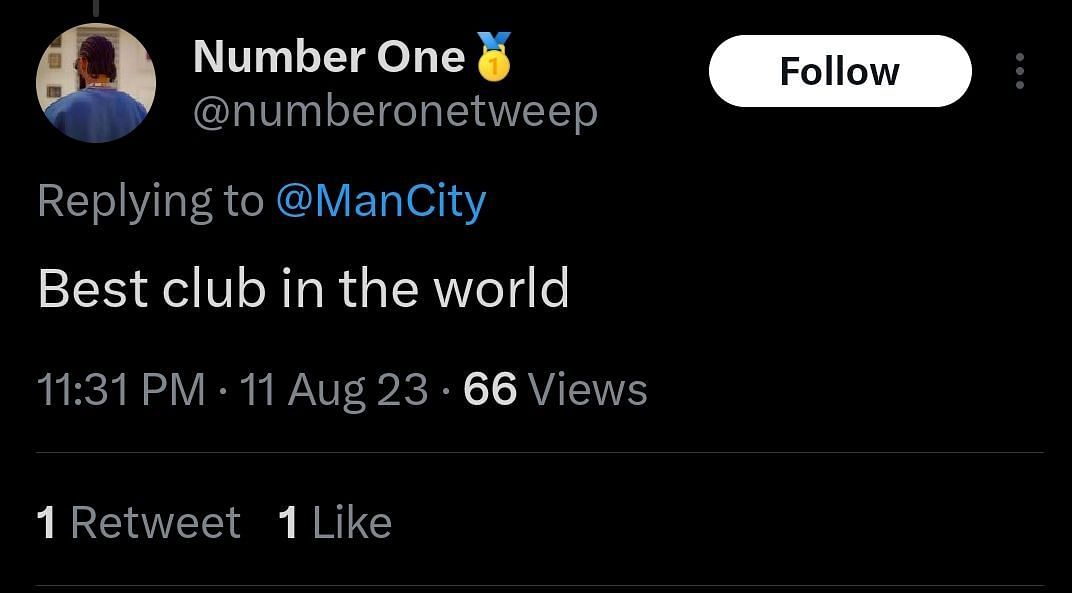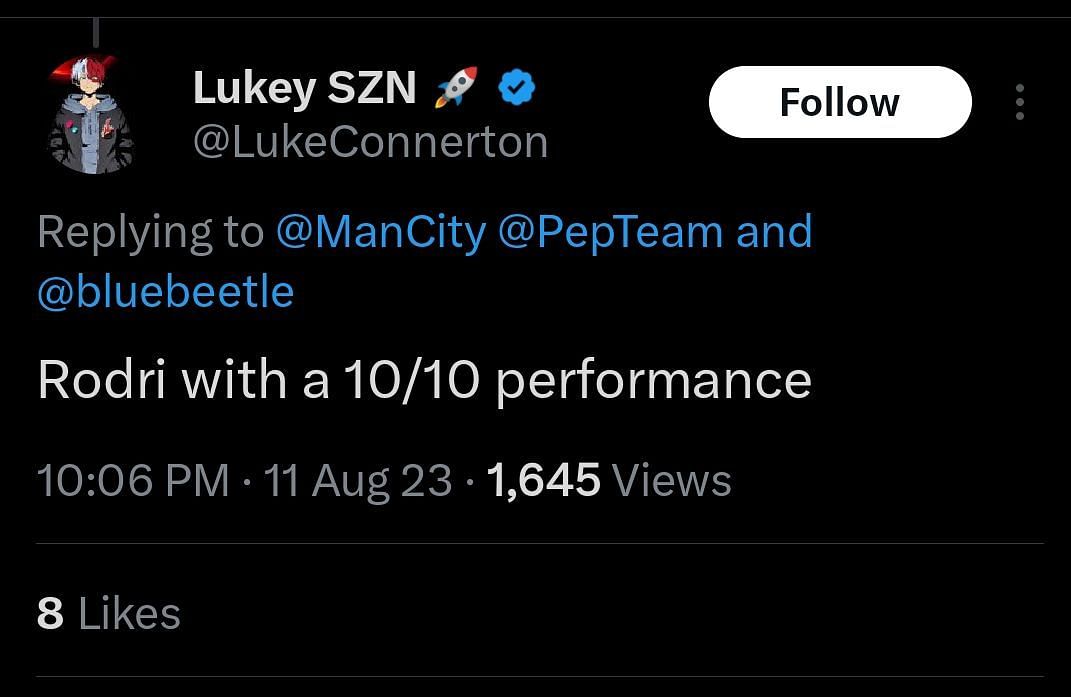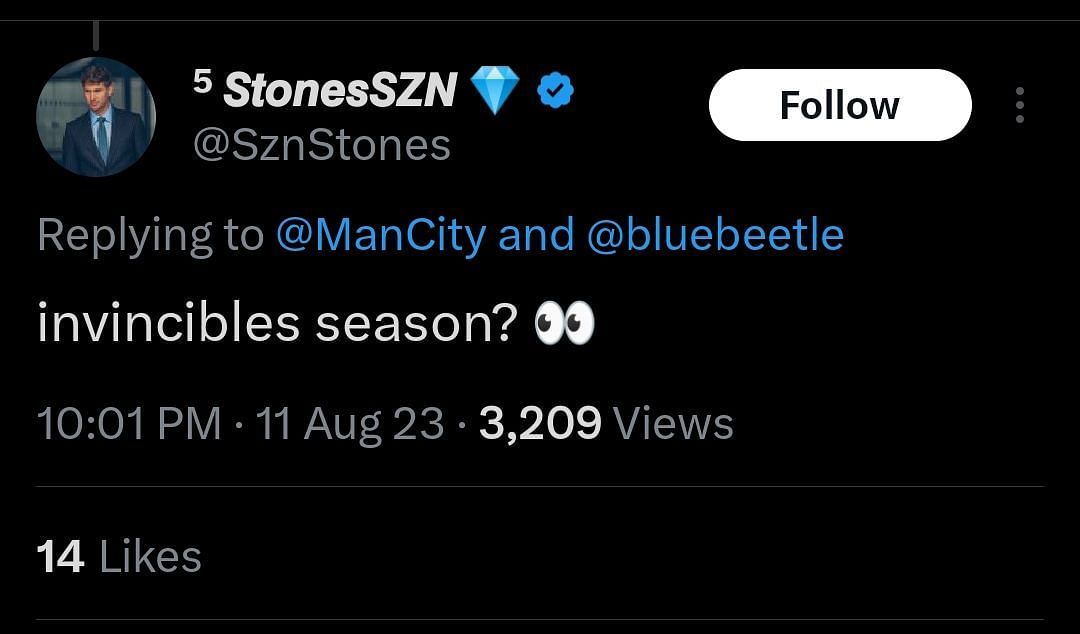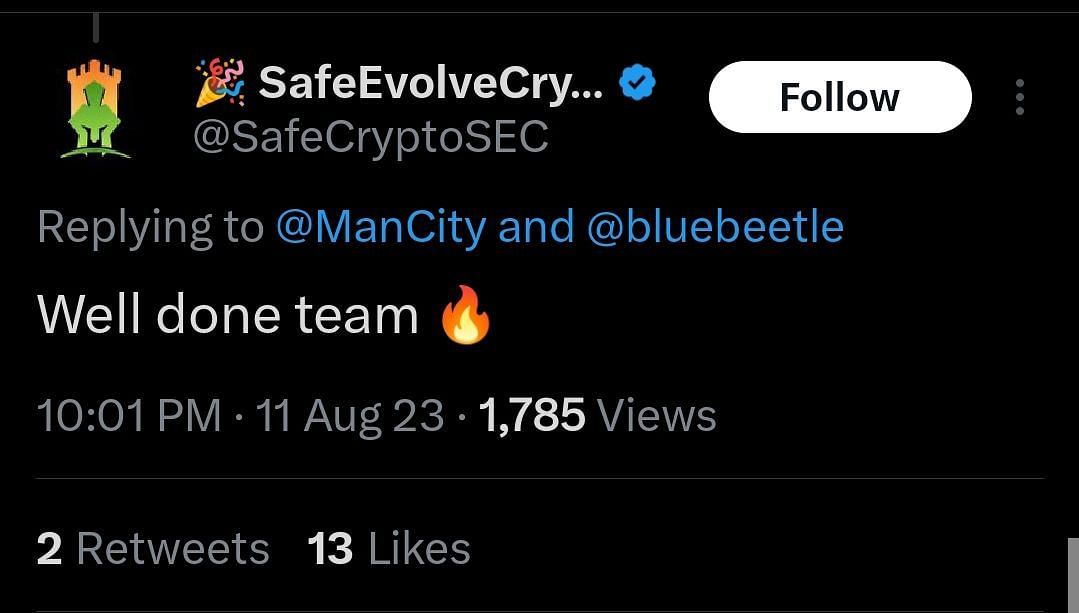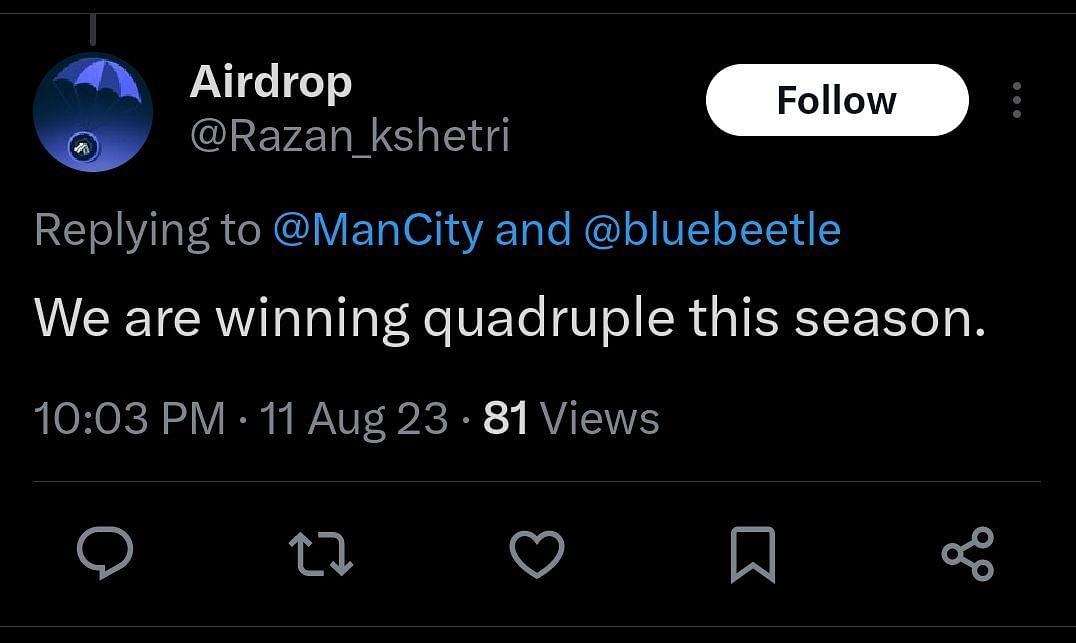 ---
Manchester City manager Pep Guardiola reveals why he lashed out at Erling Haaland publicly
A surprising episode unfolded at Turf Moor, casting a shadow on an otherwise triumphant evening for Manchester City. Pep Guardiola was seen yelling at his star striker Erling Haaland and even pushing a cameraman who was recording the confrontation.
The unexpected gesture by the esteemed coach against one of his key players left fans stunned. In the aftermath, the Manchester City manager was prompted to explain the contentious action at the post-match press conference.
Composed, he spoke to quash any scandal, emphasizing that the incident was a mere misunderstanding surrounding their tactics. He sought to downplay the situation, revealing (via El Futbolero):
"He [Erling Haaland] wanted them to send him the ball long but that ball shouldn't go long. Sometimes you have to be patient to find the right moment. He wasn't frustrated, and neither was I. These are things that happen in football, you don't have to be dramatic."
Guardiola's words may reduce concerns, but the episode will certainly linger in the minds of the broader football community as one of the major talking points this season. Either way, both the manager and the player would've been pleased to get to a winning start.