Elijah Dotson's performance for the Los Angeles Chargers was a reminder to Austin Ekeler why the running back market is where it is at right now in the NFL. Ekeler has been among the more vocal critics of the system, where running backs are increasingly being seen as expendable commodities.
He currently is on a four year, $24.5 million contract, with an annual compensation for this year at $6.25 million. Due to his performance, he has been able to negotiate an additional $1.75 million in reachable incentives in 2023. But he believes that his worth is nearly double at around $12 million. Austin Ekeler has previously told Greenlight podcast that:
"I want a team that wants me long-term. I'm at the peak of my game, I'm going to score you another 20 touchdowns. As long as I'm healthy, I'm going to score 20 touchdowns, I'm going to have 1,600 all-purpose yards. I'm getting half my value of what I can be getting so I am relentlessly pursuing someone who wants me."
•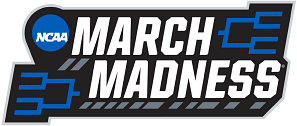 " class="promoted-img" loading="lazy" width="1440″ height="220″ alt="nfl-wordle-promotional-banner" />

While there was nothing wrong in what he said, Elijah Dotson came and reminded why the best that NFL teams are willing to give running backs are performance incentives and not long-term contracts. The running back was an undrafted free agent in this year's draft and the rookie balled against the Los Angeles Rams in the preseason game.
One could argue that Austin Ekeler has done it in the regular season by finishing top of the touchdown charts in consecutive seasons, whereas this was just one preseason game. But the numbers are startling enough that one could equally make the case that Elijah Dotson can cut his teeth in the big league. The rookie finished with 92 rushing yards in six carries and two touchdowns with an absurd 15.3 yards per carry.
That had fans saying that he could come in and replace the veteran straight away. They made their feelings known on the matter on social media.

Elijah Dotson follows Austin Ekeler as another UDFA find
The Los Angeles Chargers have made a habit of finding value in running backs in the undrafted free agent market. Elijah Dotson is merely the latest in a club that includes Austin Ekeler, and before him Brandon Oliver.
On the one hand, it shows why the NFL teams, whether they be the New York Giants with Saquon Barkley or the Las Vegas Raiders with Josh Jacobs, are refusing to give big money to the running backs. On the other hand, newcomers like Elijah Dotson must remember that even if he continues playing the game as he did today, there is a good chance he will be replaced in the future too before seeing out his rookie contract.
Therefore, at the next collective bargaining agreement, the running backs must make a demand to somehow frontload the money for their position.