Michael Jordan and Dennis Rodman were central figures in the Chicago Bulls' second three-peat in the mid to late '90s. The two were former fierce rivals when "The Worm" was still playing for the Detroit Pistons before becoming one of Jordan's closest friends.
Heading into the 1997-98 season, there were speculations that the Bulls' championship core was going to be broken up. Scottie Pippen and coach Phil Jackson eventually informed the team that they will be returning. Rodman's status, however, wasn't quite clear yet to fans.
Here's what "His Airness" had to say about Rodman's then-standing with the team in an interview with Jay Leno:
•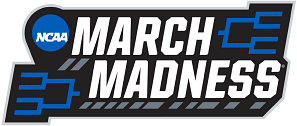 (1:35 mark)
"I think Dennis [Rodman] is close [to returning]. Right now, he's just trying to determine some of these penalties and how to keep [himself] focused. How many dresses does he get to wear and all that? Those are just some of the simple things.
"That's just Dennis. You know how Dennis is. I'd do my best to keep him focused for eight months."
Michael Jordan and the Chicago Bulls needed everything they could from Dennis Rodman to win in 1996 and 1997. He was the team's best defender against bruising forwards Shawn Kemp of the Seattle Supersonics and Karl Malone of the Utah Jazz.
Some fans even argued that the two-time Defensive Player of the Year should have been the 1996 NBA Finals MVP over "His Airness." The Bulls needed him to win another championship. It fell on everyone on the team to keep him motivated and focused.
---
Michael Jordan knew the Chicago Bulls had to have Dennis Rodman back to complete another three-peat
Chicago Bulls coach Phil Jackson used different strategies to keep Dennis Rodman in check. Despite his frequent partying, the team, including Michael Jordan put up with the eccentric forward because of what he meant to the team.
When asked by Leno if "His Airness" would want to play with Rodman again, Jordan never even hesitated:
"Oh, yeah! I want him back. He's the best rebounder in the game. Dennis is only about 6'6, maybe, [and] 220 pounds. That's his size! Most people would think that he's about 6'9, 240-245 pounds. That's when he's wearing heels. Don't tell him I said that."
"The Worm," "Air Jordan, Scottie Pippen and Jackson did return in what would become "The Last Dance." They capped off their legendary exploits by raising yet another championship banner in Chicago.
Dennis Rodman played yet another crucial role for the Chicago Bulls. He averaged 3.3 points, 8.3 rebounds, 1.2 steals and 1.0 assists in the 1998 NBA Finals. Michael Jordan won his sixth NBA Finals MVP award and remained unbeaten every time he reached the championship round.
The Bulls ultimately broke up the team following the 1998 title. Rodman took his talents to Hollywood while Jordan retired for the second time in his career.
Michael Jordan and Dennis Rodman have remained close friends to this day.
USA's top sports cardiologists discuss Bronny James' cardiac arrest and recovery time here (Exclusive)
Edited by Michael Macasero