The Boston Red Sox fans acknowledged the legacy of Miguel Cabrera on Sunday, August 13, as they gave the veteran hitter a standing ovation in his last game at Fenway Park.
The 40-year-old will hang up his boots after 21 glorious years in the Major League. A full-house crowd at Fenway Park applauded Cabrera when he made his way to the plate in the ninth inning.
The crowd gave a standing ovation to the Detroit Tigers icon, who soaked in the applause in an emotional moment. The fans also dished out a wave on the occasion as the Red Sox went on to win the game 6-3.
•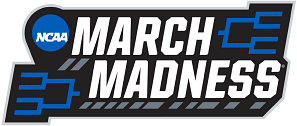 Red Sox manager Alex Cora applauded the crowd for recognizing the moment and cheering for the Hall of Fame-bound slugger in his final game at Fenway Park.
"That was great. These people, they get it," Cora told The Boston Globe. "They understand the history of the game. There's certain days that you're like, 'Oh, come on, the wave?' and all the stuff when we're down by a lot. But they understand the history of the game. It was a cool moment."
---
Miguel Cabrera's record-setting career with the Detroit Tigers
The veteran hitter has had a storied career in the MLB, a career that started with a bang in 2003. A 20-year-old Cabrera struck a walk-off home run on his MLB debut for the Florida Marlins.
His exceptional exploits in his debut season helped the Marlins to the World Series triumph. After four consecutive All-Star appearances, he was traded to the Detroit Tigers in 2007.
Cabrera made a blistering start to his Tigers career, smashing 37 homers in his first season with the club, leading the American League for most home runs that year. He earned the Triple Crown in 2012, a feat that has not been replicated by any batter since.
The seven-time Silver Slugger Award winner achieved a rare feat by maintaining a career batting average of over .300, hitting 500 home runs, and achieving 3,000 hits, making him only the third player in history to do so.
The Red Sox displayed their immense respect for the player after handing him a special No. 24 placard ahead of Sunday's game, along with making a charitable donation to the slugger's foundation.