Wander Franco has been accused of something quite serious. Rumors broke recently that the 22-year-old All-Star shortstop for the Tampa Bay Rays has a 14-year-old girlfriend. Loredana Chevalier has come forward as the underaged woman. Who is she?
Wander Franco was seen with Loredana Chevalier in photos. Per the rumors, she was being paid hush money and when Franco didn't pay, she came forward about the relationship- one that is highly illegal.
---
•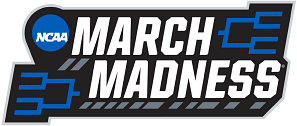 Who is Loredana Chevalier? Information about woman accusing Wander Franco
One X user noticed that Chevalier, who claims to be 14, has pictures with her child, who is roughly two years old. This makes the timeline even more difficult to perceive.
Furthermore, another user found a picture on Chevalier's Instagram account that showcases her driving and with a bottle of vodka. Those two things aren't for 14-year-olds to do. In fact, in the Dominican Republic, one must be at least 18 to drive and to have a car, which suggests that Chevalier is older or she obtained these things through illicit measures.
The pictures are linked in the tweets, but Chevalier's Instagram has been purged. There are currently only three pictures on it, and none of them involve her baby or the driving/Vodka image.
Wander Franco was scratched from the lineup on Sunday (the same day this came out), but Tampa Bay Rays manager Kevin Cash said it was just a normal day off for the All-Star.
Franco refuted all this on an Instagram Live, saying:
"They say that I'm in public with a little girl, that I'm running around with a minor. People don't know what to do with their time. They don't know what they're talking about. That's why I prefer to be on my side & not get involved with anybody."
It is absolutely vital to note that the accusations and the identity of the woman are largely unconfirmed. Chevalier isn't a public figure and isn't a known commodity. For now, there is no active, public investigation into Franco, either.
Edited by Zachary Roberts