James Harden wanted to follow Daryl Morey out of the Houston Rockets in 2020. Morey stepped down as the team's president of basketball operations in the first few days of November that year. Two weeks later, Harden demanded a trade.
In January 2021, Morey, now with the Philadelphia 76ers' front office, was reportedly one of the suitors who wanted to trade for Harden. Houston, however, didn't want their former top executive and "The Beard" to reunite in Philly.
•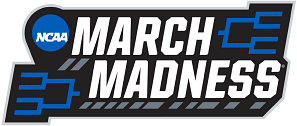 Rumors quickly came out that Houston Rockets owner Tilman Fertitta emphatically ended Harden's chances of going to the 76ers. Fertitta sang Daryl Morey's praises just a few months before but was now reportedly furious at his former employee.
One of Morey's reasons for leaving the Rockets was to spend time with his children, especially after the pandemic. He did say that he also wanted to tackle "other challenges." Fertitta probably didn't expect him to sign with the Sixers just days after leaving Houston.
Adrian Wojnarowski reported this (via ESPN):
"Daryl Morey left the Rockets, went to Philadelphia. I think owner Tilman Fertitta, the idea of not only allowing Morey to leave but then to send him James Harden, to see James Harden have great success with the Sixers there with Daryl Morey … I don't know if the Rockets wanted it to play out that way."
James Harden reported to the Houston Rockets training camp late and out of shape that year. By January, it was clear the team would have to trade him and recoup assets but they wouldn't do a deal with Morey's Sixers.
Harden was ultimately traded to the Brooklyn Nets to form a fearsome trio with Kevin Durant and Kyrie Irving.
---
The James Harden and Daryl Morey relationship is no longer what it once was
When James Harden was traded to the Brooklyn Nets, no one could have seen a future where he would play for Daryl Morey again. Unless Morey left the Sixers for another executive role with the Nets, their partnership looked over.
The Ben Simmons fiasco, however, provided an opportunity for the two to ultimately reunite in Philly. Morey waited the long game until he eventually landed the player he always wanted.
Unfortunately, their relationship has turned for the worse after less than two seasons with the Philadelphia 76ers. Harden's sacrifice of giving up money so Morey could build a championship-contending team didn't work out well for both parties.
A big reason why the Sixers failed last season was due to yet another James Harden disappearing act in the playoffs. Daryl Morey probably has had enough and didn't want to give him the expected long-term max contract.
"The Beard" demanded a trade, but Morey initially decided it wasn't going to be just for the sake of a trade. He wanted fair compensation for the former MVP. Without anything remotely in the vicinity of what the team expected, he reportedly shut down trade offers.
Harden, in response, blasted his former good friend and called him a "liar" in front of fans. The NBA's reigning assist champ has vowed never to play for a team with Morey in the franchise.
USA's top sports cardiologists discuss Bronny James' cardiac arrest and recovery time here (Exclusive)
Edited by Michael Macasero