Aaron Judge is superhuman. His return to action less than two months after tearing a ligament on his right toe demonstrated to everyone just that.
However, even superhumans have their limitations and Judge's toe, ironically, has turned into his Achilles heel.
Judge has reportedly been playing through his pain to reinvigorate the Yankees' rapidly declining playoff chances.
•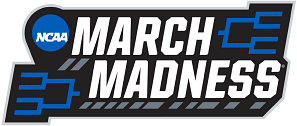 It has been speculated in recent weeks that the reigning American League MVP will require surgery during the offseason to address the lingering issue.
However, that might not be the case anymore. Yankees manager Aaron Boone, in a conversation with Talkin' Yanks, has ruled out Judge requiring any surgical fix.
"Aaron Boone says that Aaron Judge won't need surgery on his toe" – Talkin' Yanks
Allowing the toe to naturally heal might be the best possible outcome, given that Judge is now 31 and he won't be getting any younger.
Although, we can't determine the full extent of the situation until a medical assessment comes out after the season ends.
Boone's comments do suggest that the Yankees captain will not go under the knife, but it's not a definitive outcome yet. Judge will surely factor in what the doctors have to say once the ongoing campaign wraps up.
Aaron Judge Injury Update: Yankees look toothless without their captain at 100%
Only a miraculous turn of events can salvage the New York Yankees' 2023 season. Aaron Judge's injury has undoubtedly been a huge blow, but the severe underperformance of other established players have turned them into a one-man show – except for Gerrit Cole, who has been brilliant on the mound.
That has well and truly reflected on where the Yankees currently stand – rock-bottom of the AL East and 5.5 games adrift in the race for the final Wild Card spot.
There is very little to suggest, yet, that the next season is going to be any different for the Yankees. However, if Judge manages to stay fit, that might still be enough to get them over the line, into the postseason.