Aaron Rodgers and Sauce Gardner have become friends now that both are on the New York Jets. They've even come up with their own, personal secret handshake. Clearly, now that Gardner can't intercept Rodgers and steal a cheesehead, the two are forming a strong relationship.
Unfortunately, that handshake is likely to be banned. The duo will touch fingers with their hands in the shape of an L and close their index fingers and thumbs in this gesture. They then bring that hand to their mouth to imitate smoking.
•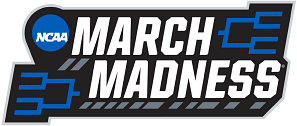 " class="promoted-img" loading="lazy" width="1440″ height="220″ alt="nfl-wordle-promotional-banner" />

The NFL saw this and contacted the Jets to ask them to stop. They described it as an "illegal scenario" and are asking that the two players stop mimicking drug use in their handshake.
While smoking marijuana is no longer the death sentence for NFL stars that it used to be, it's still an activity that the NFL does not want to promote. Therefore, the league has asked the Jets star duo to stop.
Neither player has responded to this and it's unclear if they will stop. They'd likely be fined or penalized in some way for repeatedly ignoring the NFL's request, so the former Green Bay Packers star and Rookie of the Year will likely have to come up with a new greeting.
---
Aaron Rodgers adds Dalvin Cook to elite offense
Last season, the offense surrounding Aaron Rodgers was a bit pedestrian. He had very few passing weapons and the running game, while led by two excellent backs, wasn't able to offset that.
This year, the Jets have gone all in on Rodgers and his weapons. They already had a few good wide receivers, including Garrett Wilson. They signed Allen Lazard and now they've added Dalvin Cook.
He joins the backfield that is loaded with Breece Hall (recovering from ACL injury) and Michael Carter. This Jets offense should have no trouble putting points on the board this season.
With their defense, led by Sauce Gardner, they should win quite a few games.
Edited by Zachary Roberts