Andy Roddick has upset several devout fans on X (formerly known as Twitter) with his comments about professional tennis players who don't compete on the ATP & WTA tours.
Roddick was recently asked to give his views on a recent survey by a US-based organization, which seemingly undermined the pro tennis players who earn their daily bread by regularly competing on the main circuit. Although Roddick was mainly speaking about amateur tennis players, his attention soon turned to the ITF circuit – where entry-level and mid-level pros compete.
"You're not a professional if you don't cash paychecks, right Steve?" Andy Roddick asked rhetorically before continuing his tirade. "If you don't make your yearly income doing something, you're not a professional. Sure, 800 in the world is fantastic, you're like 700 spots away from playing in a Major. It's great, but you better get from 800 to 200 in the world real quick, that's all I'm saying."
Many X users interpreted this comment as disdainful, with one of them even going as far as to claim that the American didn't "understand the concept of being humble".
"Andy doesn't understand the concept of being humble," said a fan named Scud Runner.
Another fan said that although they agreed with most of Andy Roddick's analysis regarding the bridge in level between tour mainstays and everyone else, he didn't have to "shade" the lower-ranked players.
"I agree with everything except the shade on 800+ players. That was not necessary," they wrote.
One fan named Erik Jonsson elaborated on why the 2003 US Open champion may be wrong about players ranked 800th and below.
"No need to be that dismissive about players ranked 800. They have a *much* better chance getting a game off of a top 100 player than a random club player does to get a game off of the 800th rank," he wrote.
"Yes, we need more commentators that bash players that are on tour" – Tennys Sandgren on Andy Roddick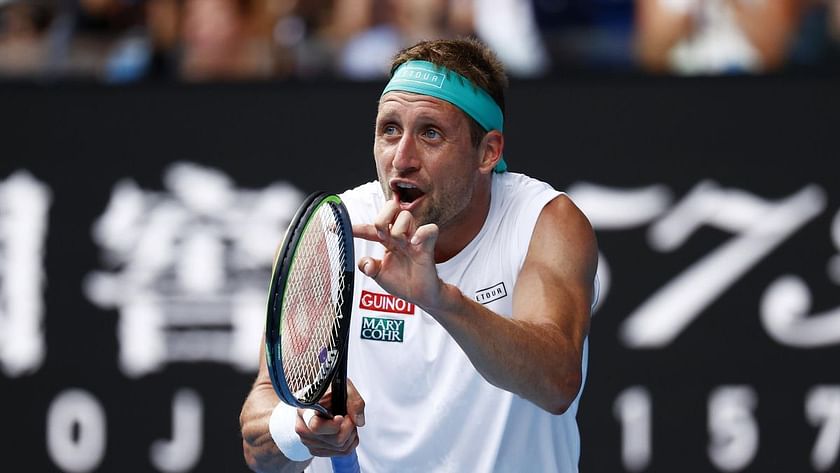 Former Australian Open quarterfinalist Tennys Sandgren, who has spent a large part of his career in the lower rungs of the ATP tour, also criticized Andy Roddick for his comments on players ranked outside of the top 800.
"Yes, we need more commentators that bash players that are on tour. The money sucked in tennis when you were ranked 200 in 1990. So not a pro then?" Sandgren wrote, using the former World No. 1's analogy against him. "An underrepresented player base doesn't need any more stones thrown at them."
Andy Roddick did try to defend his stance in a response to Sandgren, though, claiming that he was just answering "the questions in an honest manner". He also inferred that a player sustaining themselves financially on the ITF circuit does not necessarily mean that they are elite.
"I literally got asked about someone ranked 800. I didn't randomly choose a topic. My job is to respond to the questions in an honest manner. We all say we want honesty, and then honesty happens," the American wrote.
"How do you define tour? Or is it all just tour? Should we stop referring to it as the major leagues in baseball? Is there a difference between ABA and NBA? I'll call it whatever you'd prefer but pretending it's all the same because people need to be supported is a stretch for me. I respect what you're saying. Just feel like there's a line somewhere and for this conversation needed definition," Roddick continued.
For what it's worth, players ranked outside of the top 800 have managed to defeat a top 200 player in the past, as evidenced by this fan's tweet below.
However, it should be noted that perhaps all Andy Roddick was trying to argue was that any player who regularly plays on the main tour is likely to be far more skilled and competent than a player who competes on the lower rungs of the sport.