Since being acquired by the Atlanta Braves at the Trade Deadline, nicky Lopez has been making a name for himself in a big way. He is doing all of this on a very affordable one year, $3,700,000 contract. The Braves are only paying him $1,233,304 this season, with the Royals paying the remainder. He has another two years of arbitration to go and will become a unrestricted free agent in 2026
He started 2023 with the Kansas City Royals, who currently have the second worst record in MLB. Now he is contributing to the team with the best record in baseball. While the sample size thus far is small, he has exceeded nearly all expectations the Braves had for him.This is a very team friendly deal for Atlanta who are proving to be one of the best run organizations in baseball.
The Braves didn't make too much noise at the trade deadline, but the move they did make seems to be working out so far.
•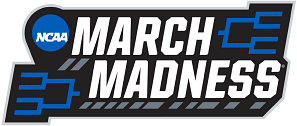 "Acknowledge Nicky Lopez as the best player acquired by any team at the trade deadline" – Jared Carrabis
He even got it done from the mound, pitching a scoreless inning to close out a win over the Mets. Does Shohei Ohtani have some competition? No he doesn't.
"Lopez pitched a scoreless 9th after going 4-for-6 with a homer and 5 RBI. Unicorn" – Jomboy Media
The Braves are the best team in baseball, and finding great value players like Lopez is a big part of why.
Is Nicky Lopez part of the Atlanta Braves' long-term plans?
The Braves are a team that constantly have their eyes on the future and are looking to strike deals. Considering how Lopez has performed thus far, a long term deal for shockingly low value could be in the cards.
They acquired him from the Royals for reasons that he is now making very clear, and the partnership could last a lot longer.
Edited by Nathan Borkowski