Mason Mount's brother Lewis has slammed talkSPORT for highlighting the Manchester United midfielder's statistically poor debut.
The English midfielder made his competitive debut for the Red Devils in a 1-0 win over Wolverhampton Wanderers on Monday (August 14) night. However, the 24-year-old didn't have the biggest impact on the game.
TalkSPORT highlighted that by uploading an image of Mount's in-game statistics on Instagram. They detailed that the Manchester United new boy had no goals, assists, chances created, crosses, tackles or aerial duals won.
Mount's brother has now lashed out at the UK radio station for their reporting on his brother. He reposted the image on his Instagram story and captioned it:
"I've tried to let this go all day, but honestly, shame on you (talkSPORT). These players, no, these PEOPLE get enough abuse without you adding fuel to the fire."
He continued by taking aim at some of the radio station's reporters:
"A reminder that he's had a very succesful 18-year career in football, and is a good, kind, human being, more than I can say for some of your 'reporters'."
Mount joined Manchester United from Chelsea earlier this summer in a £60 million deal, including add-ons. He arrived at Old Trafford following a dismal last campaign at Stamford Bridge, though.
The England international lacked form, managing just three goals and six assists in 35 games across competitions. Many questioned the fee paid by the Red Devils, but manager Erik ten Hag was eager to sign Mount.
Mount did struggle on his debut, but the criticism that has come his way has been questionable, as he has played just one competitive gme for United. He will likely next be in action when his new side travel to Tottenham Hotspur on Saturday (August 19).
---
Manchester United star Harry Maguire reminded fans that footballers are humans amid criticism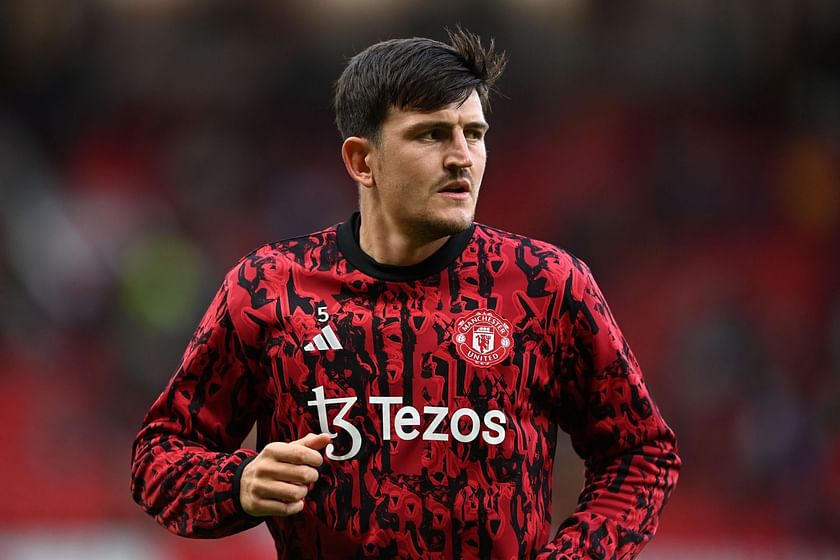 It's fair to say that Harry Maguire is the most criticised player at Manchester United and constantly finds himself t the receiving end of abuse. The former Red Devils captain was even booed by his own fans during pre-season.
Maguire touched on the abuse that fans give players and pointed out that footballers are humans at the end of the day:
"I think people see footballers as robots who don't have emotions, but, of course, we have emotions. We're disappointed, and we're hurt when we don't play well."
The 30-year-old's future at Old Trafford had been in doubt when his club accepted a £30 million bid from West Ham United. However, transfer expert Fabrizio Romano has confirmed that Maguire will remain with Ten Hag's side beyond the summer and is focused on winning back his place in the team.