It's been close to a month since Diablo 4 Season 1 went live. Named Season of the Malignant, this season has been plagued with issues ever since it started. However, every cloud has a silver lining. Blizzard Entertainment has been prompt to address most of the issues. The developer has been steadily updating the title in order to ensure a smooth gameplay experience for everyone.
All seasons in the game are expected to run for around three months, with a brief cooldown period between two seasons. With that said, players have been wanting to know what the Diablo 4 Season 1 end date is.
---
Diablo 4 Season 1 end date revealed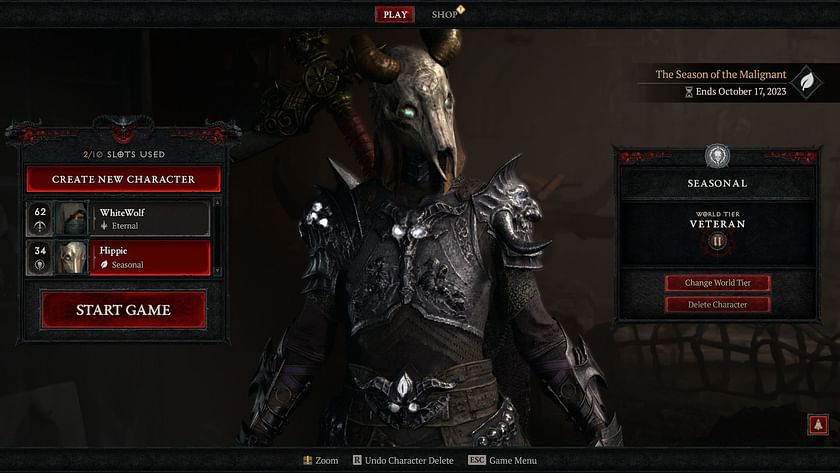 Based on the information seen in the battle pass, the Diablo 4 Season 1 end date is currently October 17, 2023. Considering that this is the first season in the game, Blizzard might not deviate from the already set schedule.
However, if there are technical difficulties that render the game unplayable for a couple of days, Blizzard might just end up postponing the Diablo 4 Season 1 end date. If this happens, the information will be available on their social media handles.
In case of a postponement, the information should be available as the Season of the Malignant draws to a close in the month of October.
---
When does Diablo 4 Season 2 start?
As of now, it's unclear if there will be a brief cooldown period between two subsequent seasons. If this were to happen, Season 2 should start a week or two after the Diablo 4 Season 1 end date on October 17.
Alternatively, if there's no cooldown period involved, the new season should begin the day Season of the Malignant ends. Either way, the new season goes live from late October to early November.
---
Features to look forward to in Season 2
As of now, it's really difficult to say what one can expect in the next season. However, Blizzard has learned a lesson from the disastrous Season of the Malignant launch. So, while it's hard to comment on what to expect, players will likely see an update that does not make severe changes to the game, as patch 1.1.0 did.
With over two months left for the season to conclude, players shouldn't worry about the Diablo 4 Season of the Malignant end date. There's plenty of time for everyone to max out on their battle pass and claim every reward that it has to offer.
Edited by Rachel Syiemlieh