Aaron Rodgers wondered how a mentalist predicted the Jets beating the 49ers in Super Bowl LVIII with the exact score that Mecole Hardman gave a monent before that. However, fans are openly speculating how true the prediction is given the Jets quarterback's failings against San Francisco in the playoffs.
To back up a bit, Mecole Hardman was ushered on to the front of the playing group by mentalist Oz Pearlman in a performance filmed on 2023 Hard Knocks Episode 2. He was asked to choose a piece of a jigsaw puzzle at random. As it magically turned out, it was the exact piece needed to complete a puzzle of the New York Jets logo that was sitting on an easel.
While that bit was amazing in itself, what followed was even more surreal. Pearlman asked the wide receiver if the Jets were making it to Super Bowl LVIII and who they would be facing. Hardman replied that his team would face the 49ers in the championship game. When asked to predict a final score, he said 31-21 to the Jets.
•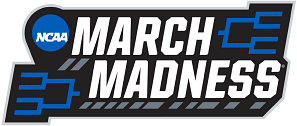 " class="promoted-img" loading="lazy" width="1440″ height="220″ alt="nfl-wordle-promotional-banner" />

The mentalist then took the jigsaw puzzle and flipped the puzzle to reveal that it was the exact score he had written on the back of the prop. Aaron Rodgers could be seen cracking a disbelieving smile as others around him gasped in audible excitement.
But fans were not too impressed by the prediction even though they might be impressed by the magical skills on offer. They came out with multiple comments on social media lambasting the Jets quarterback. Here are some of the best reactions.
First time for Aaron Rodgers if he leads Jets to Super Bowl LVIII win over 49ers
The fans had good reason to roast the Jets quarterback when Mecole Hardman claimed that they will defeat the 49ers in Super Bowl LVIII. The former Green Bay Packers quarterback has faced the 49ers four times in the playoffs in his career and lost them all. He lost two divisional games in 2013 and 2022, one wild card game in 2014 and one NFC Championship in 2020.
However, the upside for Aaron Rodgers is that the Jets are in the AFC and cannot meet the 49ers before the Super Bowl. Maybe his problem was only in the conference playoffs and Super Bowl LVIII will mark the first time he wins in a knockout game against the team he grew up supporting. Rodgers will certainly be hoping that Mecole Hardman and Oz Pearlman's prediction comes true.