Shaquille O'Neal and Charles Barkley have been close friends for years. Despite often insulting each other with impunity on Inside the NBA, they've always had a close relationship.
Four years ago, talk show host Jimmy Fallon wanted to clarify rumors that the two Hall of Famers hated each other. Barkley didn't hesitate to respond:
(4:32 mark)
•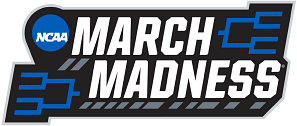 "It's not tricky. I hate him [O'Neal]. It's not tricky at all. He's a bully! He thinks 'cause he's big, he's a big old Shrek look-alike, he thinks he can just talk down to people. … We try to have a simple basketball conversation and then like, 'Well, you ain't won no championship.' I'm like, We can still have a basketball conversation, Shrek.'
"Jimmy [Fallon], I'm faking it. If they didn't pay me, I wouldn't work with the goof."
It would be unbelievable for Charles Barkley to work at TNT for over a decade with Shaquille O'Neal and put up with the LA Lakers legend.
Last year, "Sir Charles" openly admitted his feelings about working with Shaq:
(2:24 mark)
"So, me and Shaq have known each other for a long time. His mom's one of the greatest people. And my mom's great and Ms. Martha's great. But people, we have so much fun on this show.
"I tell people, you are, first of all, we all make mistakes. But you are one of the most genuine people, one of the most fun people I've ever been around. … You've had an amazing life and I'm glad to share it with you."
Shaquille O'Neal revealed during his documentary that he was a serial cheater. He acknowledged that his marriage failed due to him only. Barkley's show of support said it all despite their antics on national TV.
After Charles Barkley's comments, O'Neal went over to his close friend and the two shared a brief but heartwarming hug. It was one of those moments that will live on TNT lore forever.
---
TV fans will have more of Shaquille O'Neal and Charles Barkley on Turner Sports unless one or both of them retires
Last year, there were hints that Charles Barkley could retire from TV. He had three years left in his contract with Turner Sports when the big news was revealed.
Barkley agreed to a new 10-year deal to stay with the network for a reportedly lucrative $100 million contract that could reach $200 million. Shaquille O'Neal, before Barkley's deal, already committed to a long-term extension.
The former Phoenix Suns and Philadelphia 76ers superstar had this to say about his new contract with TNT:
"We're all a big family — Ernie, Kenny and Shaquille are brothers to me — and I wouldn't still be here if it wasn't for them and all the amazing people who work on our show. I'm not gonna lie, though, this is a life-altering deal … and I'm blessed to be able to do live television for a living."
Basketball and even non-basketball fans are not complaining. They can't wait to have more episodes of easily two of the best TV personalities of all time.
---
Also read: Charles Barkley and Shaquille O'Neal wanted to destroy each other before being forced to make peace by their moms
USA's top sports cardiologists discuss Bronny James' cardiac arrest and recovery time here (Exclusive)
Edited by Michael Macasero