Malic acid is a very common ingredient found in hair and skin care products. You can find it in shampoos, moisturizers, anti-aging products, body lotions, and more. But what exactly is this product? What skin benefits does it offer?
Read on to learn a few things about malic acid for the skin, including its uses and potential advantages.
---
What is malic acid?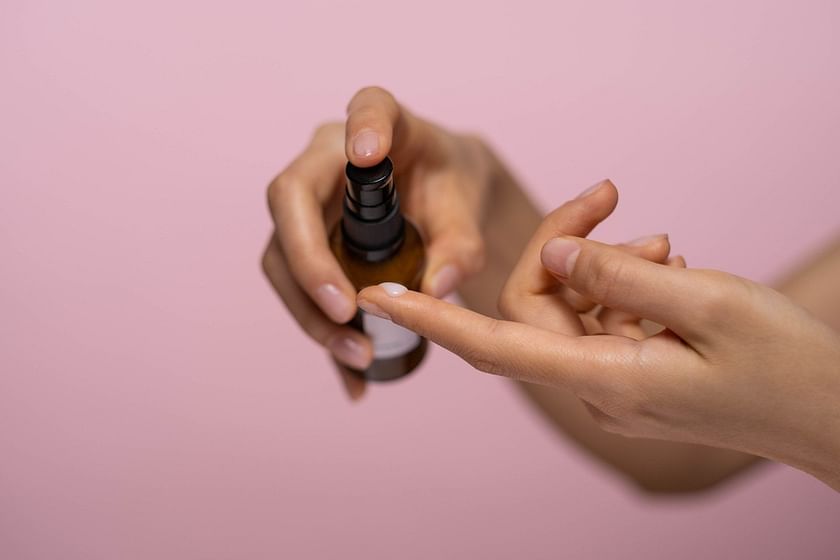 It is basically an alpha-hydroxy acid (AHA) that you must have definitely used in your skin care regimen. The major purpose of AHAs is to improve exfoliation by working with your skin cells. Additionally, they target dull skin and help promote healthier and younger-looking skin.
Malic acid uses for skin include:
exfoliating
hydrating the skin
improving skin texture
reducing signs of aging
preventing acne
Malic acid comes in the form of serums and supplements and should be used as prescribed by a healthcare professional. This is because AHAs are a strong product, and excessive use may lead to skin allergies and other health concerns as well.
---
Malic acid for skin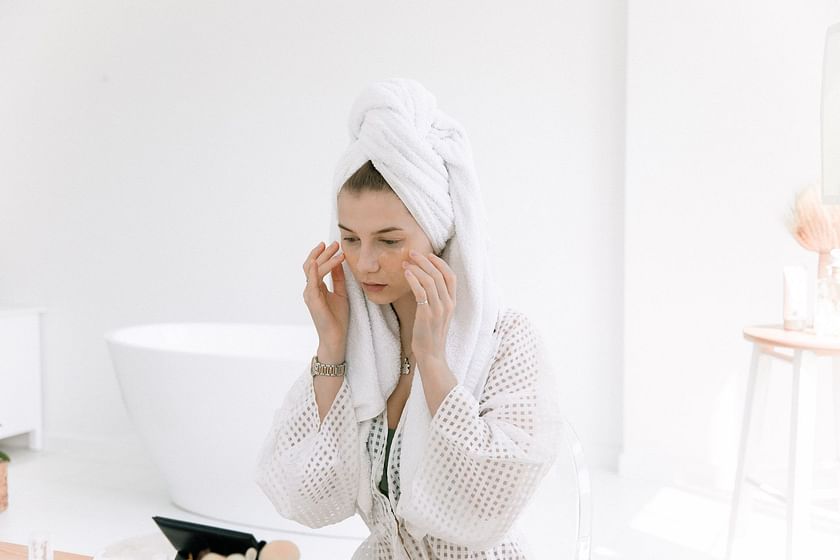 Confused about whether or not you should add this ingredient to your skincare routine? Well, here are a few notable malic acid benefits that are surely going to convince you to use this powerful and beneficial exfoliator:
It improves skin tone
This AHA is well known for its ability to remove dead skin cells and promote newer, fresher skin. Once the dead skin cells are eliminated from the top layer of the skin, a new layer is formed that gives the skin a brighter and younger appearance. This ingredient helps smooth out uneven skin tone and clear up clogged pores as well.
It offers anti-aging benefits
The use of AHAs is also known to provide anti-aging benefits. This includes reducing signs of premature aging and preventing the appearance of fine lines and wrinkles. And since AHAs remove dead skin cells, this can result in fewer blemishes, an even skin tone, and improved skin texture.
According to dermatologists, it can also go deep into the lower levels of the skin to help with new collagen formation.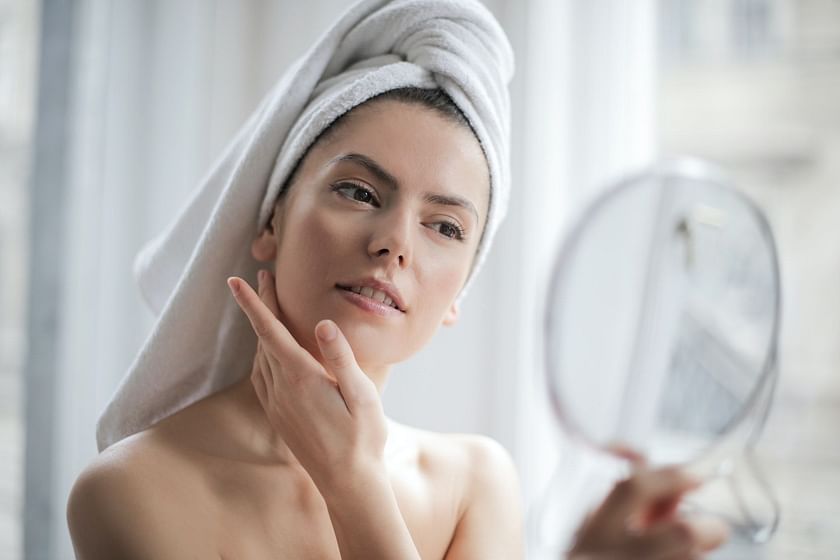 It hydrates the skin
This AHA is a well-known humectant that can keep your skin hydrated and promote pH balance. Studies suggest that this ingredient may also improve skin moisture and reduce water loss by hydrating the skin and improving its overall texture.
And while most AHAs can disrupt the skin barrier and damage pH balance, this particular ingredient can potentially restore pH levels without affecting the skin barrier.
It prevents acne
The ingredient can fight against acne-causing bacteria and keep your skin acne- and pimple-free. This is because it helps get rid of dead skin cells, which, as a result, keeps the skin clean and away from pimple-causing germs.
Also, it helps unclog pores, which removes whiteheads and blackheads and reduces the production of sebum as well.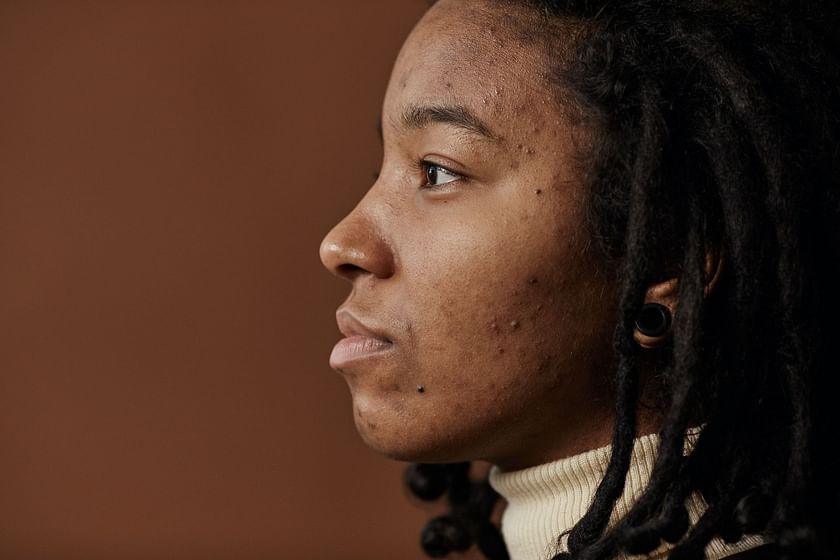 ---
What are some good malic acid food sources?
This ingredient is rich in certain vegetables and fruits, including:
plums
berries
pears
grapes
cherries
beans
broccoli
peaches
apples
citrus fruits
Aside from skincare benefits, supplements and food sources of this ingredient can also help with other health concerns, including dry mouth, kidney stones, fibromyalgia, and more.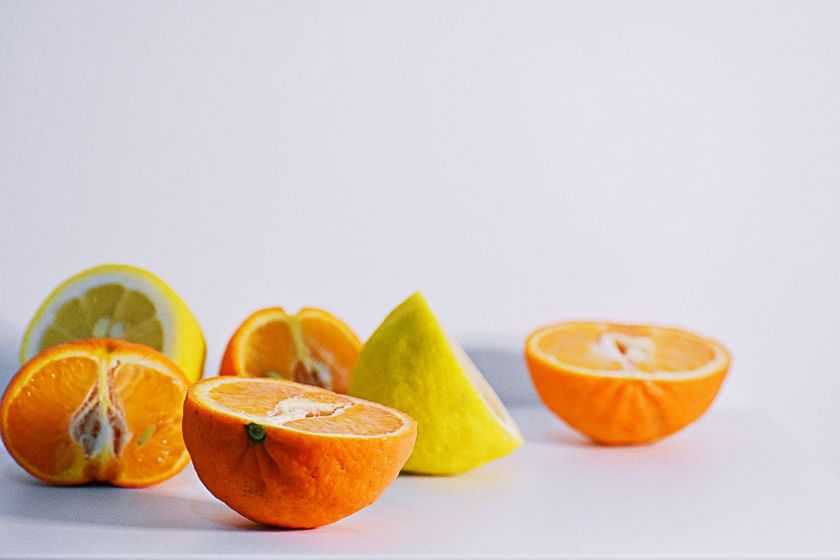 ---
Side effects
AHA is generally safe to use. However, some people may experience allergic reactions or side effects when using it. Thus, it is best to use it as instructed by your doctor or dermatologist and keep the usage, particularly supplementation, in moderation.
While the evidence is limited, common side effects linked to the topical use of AHAs include swelling, skin rash, skin peeling, blisters, chemical burns, itching, and irritation.
It is also believed that regular use of the ingredient can also make your skin more prone to sunburn. To avoid all these side effects, it is best to do a patch test before using it on your face, wear sunscreen when using malic acid in your skincare routine, and most importantly, use it as instructed by your healthcare provider.