Amid all the realignment and expansion, FSU leaving the ACC has been the talk of the college football landscape for some time now.
Recently, Florida State expressed frustration with the Atlantic Coast Conference about its media rights deal and how it is distributed between members. However, with the ACC having its media deal with ESPN stretching until 2036, many believe the Seminoles will find it hard to leave anytime soon.
CFB insider Jim Williams shared a Sports Illustrated report which suggested that the Southeastern Conference and Big Ten, both Power Five conferences, could be interested in adding Florida State.
•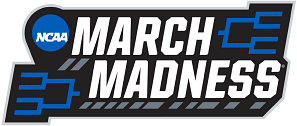 The Athletic had reported Monday that the ACC had set an Aug. 15 deadline for schools to notify it of their intention to depart the conference. And Florida State has yet to do so.
"By not rushing any decision to leave the conference, FSU gives themselves time to make the correct decision. The Big Ten and SEC are two potential landing spots for the program, and deciding between the two and getting an offer on the table will be important to give the university leverage when trying to get out of the ACC," Williams wrote, quoting the SI article.
FSU has been linked to the SEC in the past, and on paper, it does make sense for the Seminoles to go to the conference. They would have a built-in rivalry with the University of Florida and some other schools that are in close proximity.
The Big Ten, meanwhile, is looking to become the premier college football conference, so it could make sense to add a southern team.
---
Will FSU actually leave the ACC?
Although the ACC has its media rights deal until 2036, FSU may still decide to leave before then.
Recently, Florida State President Richard McCullough said the school would explore all of its options, including leaving the ACC.
"We love the ACC. We love our partners at ESPN. Our goal would be to stay in the ACC, but staying in the ACC with the current situation is hard for us to figure out how we remain competitive unless there were a major change in the revenue distribution within the ACC conference itself.
"That has not happened, and those discussions are ongoing and continue to explore that situation," McCullough said.
Currently, Florida State has yet to officially notify the ACC of its departure, but it is clear the school is thinking about changing conferences.
If FSU makes it public that it's looking to switch to a new conference, a bidding war between the SEC and Big Ten could take place, as both conferences would be wise to add the Seminoles.
Poll : Would you rather FSU join the SEC or Big Ten if they leave the ACC?
4 votes