YouTuber IShowSpeed is in disbelief after discovering that football star Neymar Jr. has left French giants Paris Saint-Germain to join Saudi Arabian side Al Hilal SFC. Having struggled with ill health during his time in Japan, the teenager resumed streaming upon returning to the US. Due to his hiatus, he had been unaware of the surprising development regarding the Brazilian's transfer.
After watching the announcement video, IShowSpeed reacted:
"What the f**k! What about the Rainbow Flag (insinuating the lack of LGBTQ rights in Saudi Arabia)?"
" class="promoted-img" loading="lazy" width="1440″ height="220″ alt="fortnite-promotional-banner" />

---
What else did IShowSpeed say about Neymar Jr.'s move to Al Hilal SFC?
Those acquainted with IShowSpeed know that he has a strong interest in football. Notably, his idol, Cristiano Ronaldo, is currently contracted with the Saudi club Al Nassr. Neymar is now set to compete against the Portuguese star and the likes of Karim Benzema in the upcoming Saudi Pro League season.
IShowSpeed further said about the Brazilian's transfer:
"Bro, say Wallah. Bro, what is this? Chat, what is this? Where is Al Hilal even at? That's not even in Ronaldo league. Where the f**k is Al Hilal at?"
(Timestamp: 00:28:59)
Upon realizing that the former PSG player will be in the same league as Ronaldo, he said:
"He's in Ronaldo league. What the f**k."
He added:
"What the f**k! What! He's actually in Al Hilal! I thought you were trolling. Bro, what! Neymar vs Ronaldo. Now it's hard, cause you feel me, I'm a Neymar fan but I'm a Ronaldo more more fan. Neymar why you didn't join Al Nassr. What the f**k is (going on). Nah bro, I'm gonna get a headache if I keep thinking about it."
---
What did the fans say?
Fans were glad to see the YouTube star return to streaming. Here's how they reacted to his latest broadcast: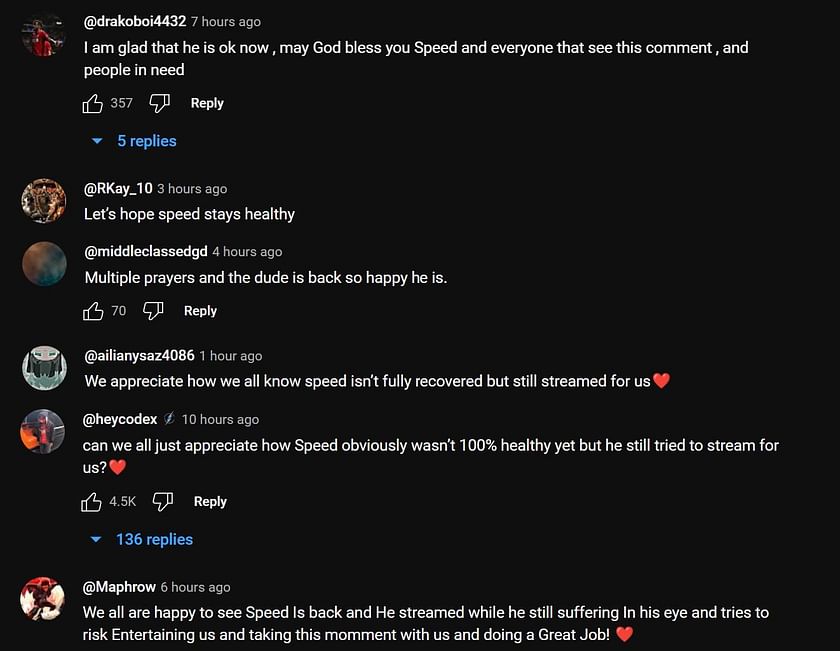 The 18-year-old streamer was initially revealed as a participant in the upcoming 2023 Sidemen Charity Football Match. However, his involvement is uncertain due to health concerns.
Edited by Rachel Syiemlieh