As the wildfires in Maui continue, Xander Schauffele is joining the fight. The PGA Tour star has pledged to donate $400,000 to the relief effort through his family foundation. The golfer says he will match the donations up to that amount, so his charity can continue doing good work.
Schauffele joins Collin Morikawa in the fight. His PGA Tour counterpart already pledged to donate a lot of money to relief in Maui, where he has family and visits frequently. Morikawa stated on Instagram:
"Maui has always held a special place in my heart – my grandfather owned a restaurant called The Morikawa Restaurant, on Front Street in Lahaina. Lahaina and additional areas of Maui and the Big Island are currently being decimated by wildfires. Homes have been destroyed, families displaced and it's far from over."
He added:
"The people of Hawaii are going to need all the support that we can give them. During the course of the playoffs, I'm going to donate $1,000 for every birdie that I make."
The golfer had not specified where the money would go, but he and Schauffele have pledged to fight these fires as best they can and help provide for Maui in a desperate time of need:
"The recency of these events means we haven't identified the best place for the funds to go yet but as the situation evolves, I'll share the beneficiary to highlight the recovery work they'll be doing and how you can also support."
The two golfers are leading the charge in getting relief to the burning islands in Hawaii.
---
Xander Schauffele donating to Maui wildfires
The PGA Tour star gave a statement via Maui News when he decided to make this pledge. He credited Morikawa's decision in helping push him to get involved:
"The PGA Tour is all about giving back, so felt like it was my responsibility in that sense to do that. I saw Collin took that initiative before the week started, so him having direct ties with his grandfather's restaurant there. Just want to help people that are struggling."
Xander Schauffele admitted that he has some ties to Maui, which is why he feels so pressed to get involved. He spent some time as a kid there:
"You could say we have some ties to the islands. That's where my dad learned to golf, on Kauai specifically, but he's a big fan of the islands, and I grew up there. I don't remember my years, but from 0 to 2 I was there. Personally, I love going there, and from what I've read and texted with someone from Hawaiian Host, they said it's pretty devastating out there."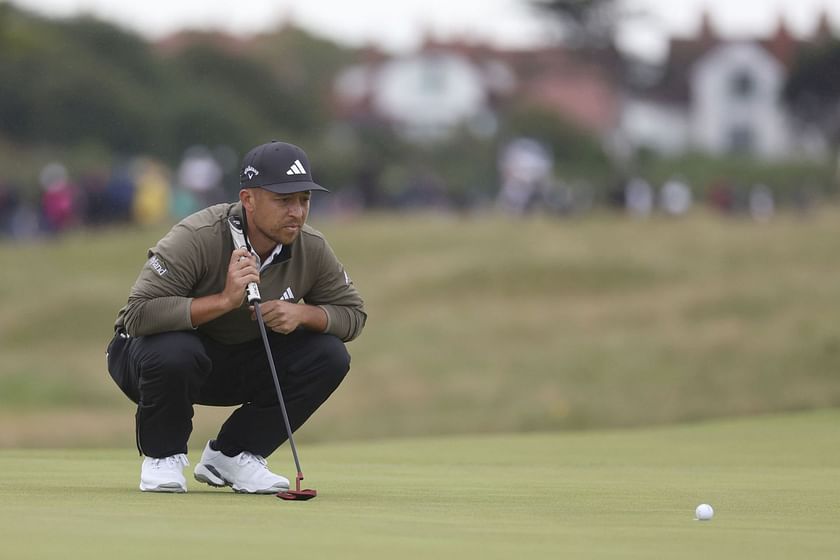 It's the worst wildfire situation in the United States so far, as Xander Schauffele said, which is why he wanted to help so badly. His goal is to raise as much money as possible in a short amount of time to get them help sooner than later. He remains optimistic that his charity can get the needed funds to Maui.