GTA 5 mods have the unique ability to transform the game into anything players want. Rockstar Games allows fans to use modded scripts in the single-player mode to customize their gameplay. This led the community to develop several mods that provide true next-gen gaming experience on PC. While PlayStation 5 and Xbox Series X|S players already enjoy the next-gen Grand Theft Auto 5 experience, the PC mods make it better than the console.
However, there are a plethora of mods for the game, and players often get confused about which one to use. This article lists the top five GTA 5 mods that players can try to improve the gaming experience.
Note: This article is subjective and only reflects the writer's opinions.
" class="promoted-img" loading="lazy" width="1440″ height="220″ alt="fortnite-promotional-banner" />

---
Top 5 mods for an exceptional gaming experience in GTA 5
5) Sports Activities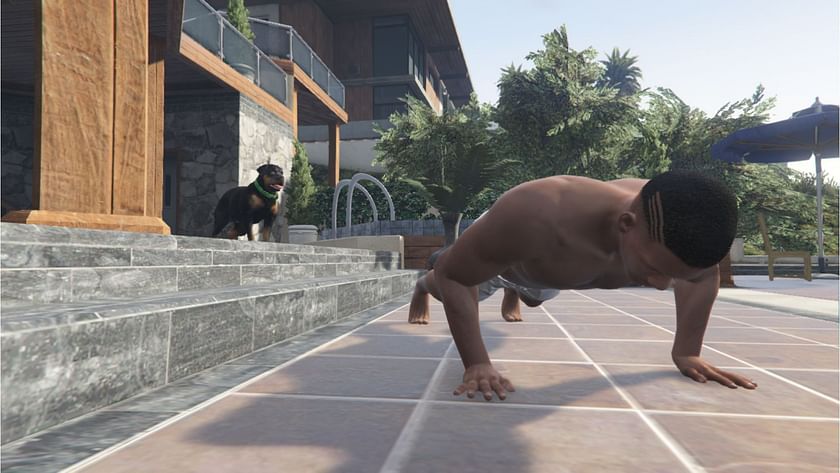 Rockstar Games included a few sporting events as side activities in GTA 5 Story Mode that players can enjoy when they are not engaged in any mission. However, the Sports Activities mod by andre500 allows gamers to add more sports missions to the game.
According to the modder, players can do push-ups, increasing the character's strength. However, overdoing it will also reduce health. This is a great way to improve your character stats in the game. They also said that more activities would be added in the future.
---
4) Singleplayer Snow
Many fans miss the snow season in Story Mode. Although Rockstar Games occasionally adds snow to the game, it is for the multiplayer version and lasts only a few days. However, the Singleplayer Snow mod by GTAMultiplayer Team allows players to enjoy the chilly season in single-player as well.
The GTA 5 mod covers the entire State of San Andreas under a thin layer of ice. The roads, hills, cars, and house roofs all gather snow giving a real-life vibe. An occasional blanket of dense fog can also be seen in some places, reducing visibility. It should also be noted that snow-covered roads affect vehicle handling.
---
3) Interiors Additions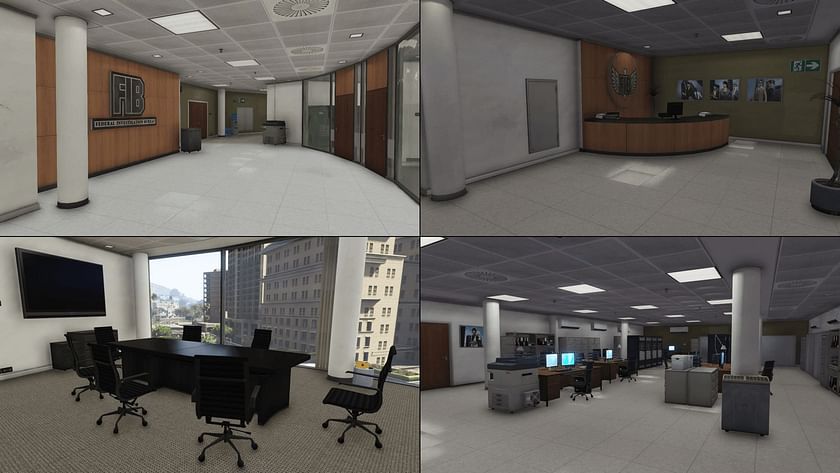 Grand Theft Auto 5 has significantly fewer interiors than other games that players can enter. Rockstar Games also prevents players from entering several locations already in the game. To address this, modder Alex106 developed the Interior Additons mod that adds newly accessible locations.
According to the developer, the mod unlocks many inaccessible interiors in GTA 5 while also adding a few brand-new locations. Some of them are as follows: FIB office, La Mesa Police Station, Beeker's Garage at the Lost Clubhouse, The Motor Motel in the Grand Senora Desert, and many more.
---
2) FiveM
The GTA 5 FiveM is one of the most popular mods that Rockstar Games recently acquired. It is now an official entity of the gaming studio. The mod is widely popular among RP gamers as it hosts the most third-party multiplayer servers.
Players can download the FiveM mod from their official website: https://fivem.net and install it for free. However, you must have an original copy of GTA 5 as the mod does not run on pirated games. Low-end PC users are advised not to use FiveM as it requires significant hardware power.
---
1) NaturalVision Evolved
The NaturalVision Evolved is regarded as the best GTA 5 graphics mods that completely change how the game looks and feels on PC. Despite the realism, Grand Theft Auto 5 is still cartoonish, and the graphics have also aged since its launch. However, the NVE mod adds new life to the game by using photorealistic graphics.
The lights, shadows, and overall scenery look phenomenal, significantly reducing the difference between the video game world and real life.
It was developed by Jamal, popularly known as Razed Mods. The developer offers two types of NaturalVision mods: NaturalVision Evolved (NVE) and NaturalVision Remastered (NVR). Players can download the graphics-enhancing mod for free from their official website: https://www.razedmods.com.
Poll : Have you ever used any of these mods in GTA 5?
1 votes