According to the latest updates, the Pac-12 expansion is progressing towards its final phases. The conference is in the process of sealing a deal to incorporate the American Athletic Conference, a move aimed at keeping the Pac-12 alive within the collegiate sports realm.
The Pac-12 has gone through a period of considerable turmoil and uncertainty in the last couple of months. This has seen the conference lose six more members, facing the possibility of a collapse. However, the impending merger with the AAC will help preserve the league.
While it is reported that 11 AAC teams will receive invitations from the Pac-12, the conference is also looking at the possibility of adding three teams from the Mountain West Conference. The league is working towards adding them in 2025 as a result of the current MWC exit fee.
•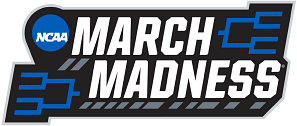 The three MWC teams for the Pac-12 expansion
According to reports, the three Mountain West schools the Pac-12 expansion is considering are San Diego State, Colorado State and Boise State. Notably, San Diego State tried to leave the Mountain West to join the Pac-12 in what became a failed move a few months ago.
With one-year notice to the conference prior to their exit, the three universities will have to pay the Mountain West a sum of $17 million each as an exit fee to join in 2025. This comes cheaper than paying a total of $34 million, double the exit fee, to join earlier in 2024.
In order to make room for the inclusion of the three MWC schools, the five fresh additions to the AAC will receive a decreased portion of the conference's distribution. The league welcomed North Texas, UAB, UTSA, Rice and Florida Atlantic earlier this summer in the wake of Cincinnati, UCF and Houston's departures.
The additions of San Diego State, Colorado State and Boise State to the new-look Pac-12 will make the league more competitive and attractive. It will also certify the latest Pac-12 expansion move, which came in a bid to save the future of the league, as a huge success.
Failed Pac-12/Mountain West merger
The Pac-12 expansion was initially linked to a merger with the Mountain West. Reports suggest the two conferences are in negotiations to find common ground on a possible consolidation. However, talks did not progress much between the two leagues.
A number of complexities reportedly hindered a possible merger between the two leagues. The inability to find a solution to the obstacles led the Pac-12 to engage in talks with the AAC. With the AAC willing to compromise on a lot of grounds, talks progressed quickly.
Edited by Joseph Schiefelbein