James Harden's situation with the Philadelphia 76ers has become untenable. Following a summer of discontent, which saw James Harden hand in a trade request, the Philadelphia 76ers currently find themselves in a difficult situation.
This is the third team James Harden has looked to force his way out of. Other franchises are likely to be weary about trading for a player who has developed a reputation for being disruptive behind the scenes. Nevertheless, James Harden wants out of Philadelphia and is doing everything he can to make that happen.
Earlier this week, a viral video circled social media, showing James Harden branding 76ers president Daryl Morey, a liar. It appeared to be done in a bid for the former MVP to strengthen his position of wanting to be traded. However, James Harden hasn't stopped there.
•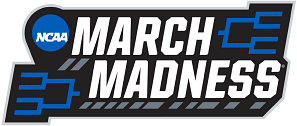 In a recent interview with KHOU 11, the Philadelphia 76ers star guard was asked if his relationship with Daryl Morey is beyond repair, to which he replied, 'I think so.'
Throughout his career, James Harden and Daryl Morey have been somewhat of a power couple in the NBA. Morey made Harden his priority target upon taking the reigns as the general manager of the Philadelphia 76ers and ensured that he got his man.
Unfortunately, things between Harden and Morey have since turned sour. Now the saga is threatening to spill over into the new NBA season. It could potentially derail and disrupt the Philadelphia 76ers' ability to compete at a high level to begin the new basketball year.
---
Daryl Morey may not have had control in James Harden's contract situation
Kevin McHale recently did an interview with Heavy on Sports. He said that Morey likely didn't have any control in Harden's most recent contract negotiations.
"Let's face it, if the owner looks at you and says, 'We're signing that dude,' you're signing that dude," McHale told Bulpett. "Story's over. And if the owner looks at you and says, 'We're not signing that dude,' you're not signing him…James wanted a big extension from Philly, and Philly wouldn't give it to him, and that's not a Daryl decision."
McHale continued.
"Daryl's got a part of that, of course, but that's an owner decision. So (Harden) was really mad, saying Daryl lied to him, but, you know, maybe they saw Game 7 against the Celtics (9 points on 3-for-11 shooting in a 24-point loss) and said, 'I'm not interested in that.'"
Unfortunately, James Harden is unlikely to see that side of Morey's story. Last summer, the 2018 MVP took a discounted contract so that the Philadelphia 76ers could build a contending roster around him and Joel Embiid.
Now, all we can do is wait to see how the saga is going to play out.
USA's top sports cardiologists discuss Bronny James' cardiac arrest and recovery time here (Exclusive)