While fans cannot get Madden 24 for free, enthusiasts of the popular EA game can either get the standard or deluxe edition of Madden to join in on the fun.
However, even though Madden NFL 24 will not be free to play, it's important to note that members of EA Play can benefit from a 10-hour trial during the early access period.
So if you want to test run before purchasing, it's your lucky day.
•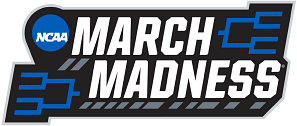 " class="promoted-img" loading="lazy" width="1440″ height="220″ alt="nfl-wordle-promotional-banner" />

Furthermore, there's a possibility that Madden NFL 24 will be featured on Xbox Game Pass in the future. After all, previous games have had free weekends on Microsoft's subscription service.
Madden 24's price
Madden 24 is available via tier pricing, as typical with games released by EA Sports.
The basic version of Madden NFL 24 for Xbox One and PS4 is $69.99, up from $59.99, while the base version for PS5 and Xbox One Series X stays at the usual $69.99.
The Madden 24 Deluxe edition costs more than the base game. The Deluxe edition will run you $99.99 without a special deal.
Three impressive Madden 24 features
The game developers usually introduce a new feature or two with every Madden release.
Here are three excellent features to look forward to in Madden NFL 24:
#1. Hit Everything 2.0
Hit Everything 2.0 is a fresh feature on Madden NFL 24 that comes courtesy of FieldSense. The part expands with new contested catch tackle types that provide more control and tackle variety on defense. Tackle animations are selected dynamically, unlocking new and more fluid tackle interactions like Wrap and Scoop tackles.
#2. AI Enhancements
AI has taken the world by storm over the past year, and Madden NFL 24 is included in the party. The latest iteration of Madden has sophisticated AI features that make the game a more immersive experience.
There is now a smoother and more realistic player action and reaction to the plays you call, providing more confidence your AI teammates will execute your game plan the way you intend.
#3. Sapien Technology
Madden NFL 24 has introduced a new intriguing feature to the game, Sapien Technology. This feature ensures accurate NFL player skeletons that are more responsive and represent true-to-life player motion.