A 29-year-old WWE Superstar has provided an injury update to wrestling fans.
Chelsea Green and Sonya Deville captured the Women's Tag Team Championship on the July 17 edition of RAW. They defeated Raquel Rodriguez and Liv Morgan to become champions, but their reign was short-lived.
Deville tore her ACL a few weeks on SmackDown, putting Chelsea Green in a tough spot. The 32-year-old started a talent search to find her new partner and received a hilarious audition from WWE legend Mick Foley. However, Piper Niven returned and demanded to be Green's new tag team partner moving forward.
Sonya Deville responded to a wrestling fan on social media today and provided an update on her injury. She noted that her ACL is recovering well, and she is more motivated now than ever.
"It's great thanks for asking. I am more motivated and hungry than ever before," Deville wrote.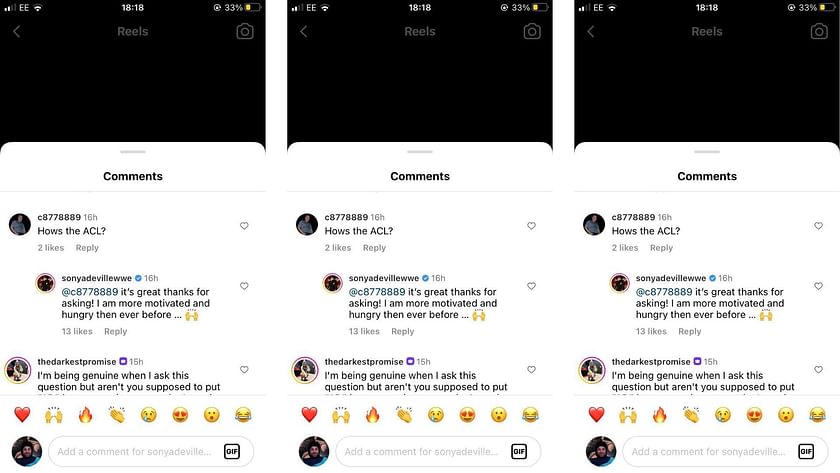 WWE star Sonya Deville jokes that the Women's Tag Team Championship are cursed following her injury
Sonya Deville recently joked that the Women's Tag Team Championship must be cursed after she went down with an injury.
Green and Deville never got to defend the titles together as champions. The duo lost to Bianca Belair and Charlotte Flair in a non-title match on the July 28 edition of SmackDown, and that was their only match together after winning the titles.
Raquel Rodriguez and Liv Morgan were forced to vacate the Women's Tag Team Championship in May. Both Morgan and Dakota Kai of Damage CTRL were injured during the Women's Tag Team Title match on the May 12 edition of SmackDown.
They won the titles back at WWE Money in the Bank on July 1 after Shayna Baszler betrayed Ronda Rousey. Rodriguez and Morgan would go on to drop the belts to Chelsea and Sonya 16 days later. It was Green and Deville's first title win in the company, but the injury ended their reign before it could get started.
Following the injury, Deville joked that the Women's Tag Team Championship must be cursed due to the number of injuries sustained within the division.
"Obviously the tag team titles are cursed, I'm just kidding… but not really," she said. [From 00:02 to 00:10]
Chelsea Green wanted to find the perfect replacement for Sonya Deville as her new tag team partner, but Piper Niven had other plans. It will be fascinating to see how long Deville and Niven can hold onto the Women's Tag Team Championship moving forward.
Do you like the pairing of Chelsea Green and Piper Niven on WWE television? Let us know your thoughts in the comments section below.
How did Bret Hart react after the Montreal Screwjob? Hear it from Natalya right here