In the Team USA tune-up game against Greece, Jalen Brunson decided to snatch someone's ankles with a highlight crossover.
The crossover was quick and effortless from Brunson's end as the defender fell on the ground.
•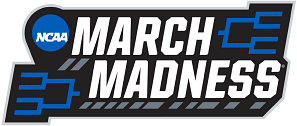 Some would say that the screen from Walker Kessler might have led to the defender's stumble. However, Brunson's speed was too much to handle for him, and he was still left in the dust after the move.
The New York Knicks guard could not complete the highlight with a bucket as he ran to a defensive wall just as he was about to take it straight to the cup.
Jalen Brunson impresses with performance against Spain
During another tune-up game for Team USA, many saw their match-up against Spain as the group's most challenging opponent. Team USA had an opportunity to send a message to the 2019 World Cup champions, even if it was only an exhibition match.
They handled the game well with a score of 98-88, besting Spain in the end. Jalen Brunson led the way, dropping 22 points on an incredible 8-of-8 shooting.
In a New York Post article by Peter Botte, Team USA coach Steve Kerr talked about Brunson's knack for leadership.
"I think Jalen is such a natural leader. Because he's a point guard, he immediately comes to mind," Kerr said. "He's the one who's leading the '1, 2, 2 USA' chant. Some guys, it just comes naturally to them."
In the same article, Jalen Brunson talked about his time playing with the team and the growth he has taken on as a player.
"I have to be myself. Don't really step out of my shoes, just be myself and lead," Brunson said. "You gotta lead by example, you gotta use your voice and you gotta know your audience."
"But I think most importantly what I've got from this group of guys … is that everyone's willing to sacrifice," Brunson added. "That's what we need to win, and we have a lot of guys who are willing to do that."
It is understandable to see why Brunson was included in the team's roster with the season he had for the New York Knicks. During the 2022-23 season, Jalen Brunson averaged 24.0 points per game (49.1% shooting, including 41.6% from 3-point range) and 6.2 assists.
USA's top sports cardiologists discuss Bronny James' cardiac arrest and recovery time here (Exclusive)