The drama surrounding Michael Oher and the Tuohy family has sparked interest from the entire sports world. As a result, NBA player Ja Morant's rookie card has increased in value due to the drama surrounding Oher and the Tuohys.
That is due to many of those who have Morant's rookie card realizing that Sean and Leigh Anne Tuohy can be seen sitting courtside. The Memphis residents are big fans of Morant's Memphis Grizzlies and are often seen attending games. They are also a part of his rookie card.
•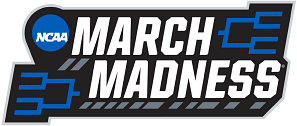 " class="promoted-img" loading="lazy" width="1440″ height="220″ alt="nfl-wordle-promotional-banner" />

Just last week, before Michael Oher filed to end his conservatorship with the Tuohys, the card was sold for just about $100. Due in part to Morant's recent suspension from the NBA due to off-the-court issues.
With the appearance of the Tuohy's in the rookie card, this week it has been sold for around $550 in some cases. Card collectors who may have thought Ja Morant's card wouldn't see much value, could now make a few bucks off it.
Tuohy family says they will file to end Michael Oher's conservatorship
Earlier this week, former NFL offensive lineman Michael Oher filed to end his conservatorship with Sean and Leigh Anne Tuohy.
At the time, Oher documented in the 14-page filing in Tennessee, he learned he wasn't actually adopted by the Tuohy's when he was a teenager. Something that he had believed for years up until this past February.
Oher said it was at this time that his lawyer discovered he had been encouraged to sign a conservatorship paper and not adoption papers. Which allowed the Tuohy family to profit from the hit movie "The Blind Side" as well as his name and likeness.
In response to the former Baltimore Ravens tackle's allegations, Sean and Leigh Anne Tuohy said through an official statement that they are glad to submit a consent in order to end the conservatorship. They continue to deny the allegations made by Oher.
"If that's what he wants to do is terminate it, we're glad to do so. As a matter of fact, it is our intent to offer to enter into a consent order as it relates to the conservatorship, and then if they have other issues, we'll deal with them."
Oher, who hasn't played in the NFL since 2016, alleges that the Tuohy's made substantial financial gain due to his story. He also alleges that he didn't make any profits from "The Blind Side," but that the family did.