The MLB is trying to get ahead of Hurricane Hilary, a Category 4 hurricane projected to hit the southwestern United States. All games that will be affected will move up their Sunday games to Saturday doubleheaders.
The San Diego Padres and Arizona Diamondbacks will play a doubleheader starting at 3:10 P.M. ET and 5:10 P.M. ET.
The Los Angeles Angels and Tampa Bay Rays will do the same. The first pitch is at 4:07 P.M. ET and 6:07 P.M. ET to start game two.
•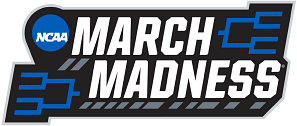 Lastly, the Los Angeles Dodgers and Miami Marlins will play in a 3:10 P.M. ET and 9:10 P.M. ET doubleheader.
Per MLB, tickets purchased for the Sunday games will be honored on Saturday for the first game of the doubleheaders.
MLB is protecting players and fans by rescheduling games ahead of Hurricane Hilary
The MLB has made its best efforts to ensure the safety of all its players and fans that may be affected by the hurricane. On Friday, the storm recorded wind gusts of 130 MPH.
It has been reported that Hurricane Hilary could dump up to a year's worth of rain in parts of California, Nevada and Arizona. Furthermore, a level 4 threat has been issued in Southern California for the first time ever.
This storm is not just impacting baseball, but it is impacting the NFL as well. The New Orleans Saints and Los Angeles Chargers are scheduled to play a preseason game at SoFi Stadium on Sunday. The league is monitoring the situation, and a decision will likely be announced soon.
Edited by Jared "Bloomy" Bloom