Over the past few years, LeBron James' sons have turned into highly-touted basketball prospects. The LA Lakers star recently shared a highlight reel of Bryce James on social media.
While Bronny James recovers was a health scare at USC, Bryce James is getting ready for another high school season, The 16-year-old recently made the decision to change schools.
Throughout the summer, Bryce has played in multiple leagues to keep himself sharp on the court. When a highlight reel of his started making rounds on Twitter, LeBron James had to give him a shoutout. He applauded his son's work ethic and let everyone know this is just the beginning for his second son.
•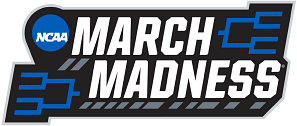 During his first two years of high school, Bryce played alongside Bronny at Sierra Canyon. When news broke of him transferring, Campbell Hall was set to be his landing spot. That said, the son of the LA Lakers star changed his mind and will not be attending Notre Dame high school in California.
Heading into his junior season, Bryce is listed as a three-star recruit, but many agree he has the potential to be a star down the road.
Both of LeBron James' son look to be NBA bound
Last summer, LeBron James spoke a lot about the goals he has for himself before retiring. One of the biggest things on his mind is getting to play with both of his sons at the NBA level. Aside from being the sons of the LA Lakers star, Bryce and Bronny James both look like they could be heading for the league in the near future.
Before Bronny had his scare at USC, he was viewed as a first-round pick in the 2024 NBA Draft. Some mocks even had him landing in the top ten. However, there is no telling how his cardiac arrest scare could impact his future.
As for Bryce, he still has lots of time to keep molding his game. One thing that has work out for him is his size. He's only 16, but he looks like he could fill out in a very similar way to his father. If he continues to grow and build muscle, he'll have an NBA ready body by the time he's ready to enter the draft.
Being the sons of the game's biggest star certainly helps, but both look like they'll be making the league on their own merit.
USA's top sports cardiologists discuss Bronny James' cardiac arrest and recovery time here (Exclusive)
Edited by Kevin McCormick