American rapper and singer Post Malone has captivated audiences not only with his unique voice but also his recent stunning body transformation.
Fans and media have been buzzing about his dramatic weight loss of around 55 pounds (nearly 25 kg), sparking speculations about the methods he used to achieve such a remarkable change.
In a candid conversation on Joe Rogan's podcast, Post Malone broke his silence and revealed the secret behind his inspiring journey to a healthier lifestyle.
---
Post Malone's revelation
The airwaves were abuzz when Post Malone, born Austin Richard Post, made an appearance on the "Joe Rogan Experience" podcast.
He offered fans and curious minds alike an inside look into the key changes he made to his life. Amidst discussions about music and life, the topic of his weight loss took center stage, leading him to open up about the journey that led to his transformation.
---
The power of one small change: Cutting out soda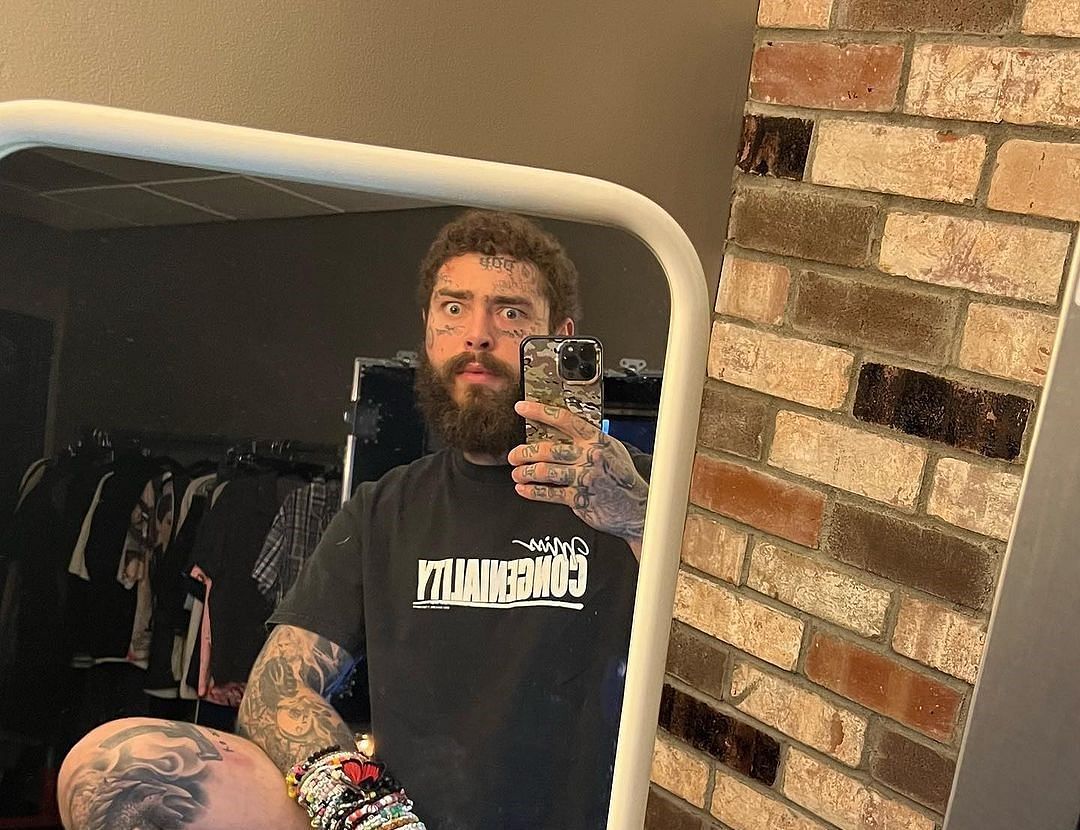 One of the most intriguing revelations during Post Malone's podcast appearance was the impact of a seemingly simple dietary change: cutting out soda and sugary drinks.
With honesty and simplicity, Malone admitted:
"Soda is so bad. It's good but so bad."
This statement unveiled his realization about the unhealthy nature of sugary beverages and the role they played in his weight gain. The rapper also disclosed that he still indulges in the occasional soda treat as a reward for a stellar performance. He candidly admitted:
"(If) I had a great show, and you know what, I'm feeling a little bit naughty. I'm gonna have myself a Coke on ice."
This moderation in his approach reflects his understanding of the importance of balance in maintaining a healthier lifestyle.
---
From 240 pounds to 185 pounds
Malone also shared details about his previous weight and remarkable weight loss journey.
Before making the conscious decision to cut out soda, he weighed around 240 pounds (nearly 109 kg). The singer's admission of the number showcased his commitment to transparency with his fans. However, his physical transformation did not stop there.
Since eliminating soda from his diet, Malone's weight plummeted to 185 pounds (almost 84 kg). This drastic drop highlighted the significant impact of making healthier dietary choices and the determination required to achieve such a transformation.
The journey was not merely about weight loss but about adopting a lifestyle that would contribute to his overall well-being.
---
Addressing speculations
The rapper's revelation about his weight-loss journey comes in the wake of rampant speculations about his physical transformation.
Fans had begun to speculate whether the dramatic change was linked to drug use. However, the rapper took to Instagram in April to put these rumors to rest:
"I wanted to say that I'm not doing drugs. I've had a lot of people ask me about my weight loss and I'd suppose, performance on stage."
In his candid post, he attributed his healthier choices to a desire to lead a better life:
"I guess dad life kicked in, and I decided to kick soda and start eating better, so I can be around for a long time for this little angel."
---
Post Malone's weight-loss journey from 240 to 185 pounds is an example of perseverance and determination.
His forthright disclosure about his weight loss, combined with his openness about the hurdles he faced, demonstrates a genuine desire to improve himself. This transformation demonstrates the powerful impact intentional choices have on well-being and a healthy lifestyle.
Beyond his physical transformation, Post Malone's pursuit of improved health reflects his personal growth and ambition for a better future.