Tori Harris of the James Madison University Athletics basketball program was one of the rising stars of the team from her sophomore season itself. This is an incredible feat in itself. However, given her family background, it seems that basketball pedigree runs in the family.
Tori Harris happens to be the younger sibling of NBA star Tobias Harris. Tobias, who has been a key player for the Philadelphia 76ers for the better part of the last few seasons, has carved out an important role for himself in the league.
Meanwhile, Tori, has been carving out her place in JMU's women's basketball roster. But in her sophomore season in 2018-19, Harris made a career-high five 3-pointers against Delaware State, also notching a career-high at the time with 15 points. Additionally, she also managed to grab 7 rebounds in the same game.
•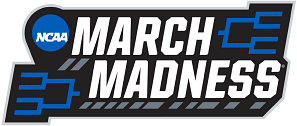 Her term with JMU ended after her sophomore season with an average of 8.3 points and 1.8 rebounds per game. In many ways, this comes across as underwhelming. However, after her time at James Madison, Harris transferred to St. Bonaventure, where she played out her junior and senior seasons.
She officially started her junior year with the team in the 2021-22 season. During this time, she started racking up some impressive numbers. She notched an average of 11 points per game along with 6.9 rebounds as a starter.
Her debut game against Duquesne in December 2021 was quite impresssive, as she racked up a solid 16 points and seven rebounds, pushing past her career-high at JMU.
Tori Harris' senior year with the Bonnies was even more fruitful. While averaging 33.5 minutes over the course of 28 games, she also became only one of two players to do that in the progam's history. While ending her career at St. Bonaventure on a high note, she also earned an Atlantic Ten Commissioner's Honor Roll selection.
Read: How is Tobias Harris related to Channing Frye? All you need to know
---
Tori Harris' stint at Long Beach State Beach
After a fruitful two seasons with the Bonnies, Tobias Harris' sister, Tori Harris, transferred out in her senior season to play for Long Beach State Beach. As one of the premier guards in her class, Harris has been solid for The Beach, who were ranked second in the Big West.
In her 33 games at LBSU, Harris put up a career-best average of 13.4 points, along with 4.6 rebounds and 1.5 assists. With a total of 441 points for the season, she was key in securing LBSU's 23-10 record.
Read: LA Lakers' Top 5 Highly Anticipated Games of 2023-24 NBA Season
USA's top sports cardiologists discuss Bronny James' cardiac arrest and recovery time here (Exclusive)