Anthony Edwards has been a standout player for Team USA leading up to the World Cup, and people are taking notice. One of the game's top stars gave him a shoutout during another dominant showing.
In their final tuneup game before the real action starts, Anthony Edwards and Team USA took on Germany in Abu Dhabi. It's been a neck-and-neck matchup, but the Minnesota Timberwolves star is keeping his team in it.
Team USA found themselves down in the finaly minutes of the fourth quarter, but Edwards came up in a big way. The former No. 1 pick has hit multiple big threes en-route to notching 30+ points.
•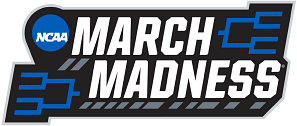 As he continues to dominate on the floor, LeBron James took to social media to show some love. The LA Lakers star shouted him out and let the world know he's cooking against Germany.
This shoutout is noteworthy given some of Edwards' recent comments. When he was asked to name his top five players all-time, LeBron did not get a mention. Instead, he picked Allen Iverson, Kobe Bryant, Michael Jordan, Kevin Durant and Shaquille O'Neal.
Anthony Edwards threw down poster dunk against Germany
Along with notching 34 points in the win, Anthony Edwards had some highlight plays. One in particular sent the crowd and social media into a frenzy.
As a superb athlete, Edwards is known for playing above the rim. His opponents on Sunday found that out the hard way.
In the midst of a fastbreak, Edwards found himself open in the lane. He was fed an entry pass and then proceeded to throw down a huge dunk over a Germany player.
Based on his recent string of performances, Edwards looks ready to lead Team USA to gold in the FIBA World Cup. The Minnesota Timberwolves guard has also set himself apart as the alpha of the group.
Heading into his fourth season, many around the NBA are waiting for a breakout season from Edwards. Depending on how the World Cup goes, it could be just what he needs to solidify himself as a superstar. Given how he's played in the tuneup games, the 22-year-old looks ready to take the leap. If he can keep this momentum going through the summer, it could mean big things for the Wolves going forward.
USA's top sports cardiologists discuss Bronny James' cardiac arrest and recovery time here (Exclusive)
Edited by Kevin McCormick