The Indiana Pacers may have found their new superstar in Tyrese Haliburton. In a game in which the Minnesota Timberwolves' Anthony Edwards put on a show for Team USA, Haliburton's contributions also helped the national team stave off Germany 99-91, in their final tune-up game before the FIBA Basketball World Cup at the Etihad Arena in Abu Dhabi.
Team USA rallied from 16 points down, and one of the highlights of the comeback was Haliburton's 3-pointer late in the third quarter.
With his team down six, Tyrese Haliburton converted a stepback 3-pointer from the right wing to cut Germany's lead down to 74-71 with 56.1 seconds left in the third.
•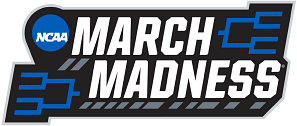 The NBA's Twitter account (X) announced:
"HALI is COOKING in Abu Dhabi!"
Of course, the Pacers' X team was also amazed by Haliburton's basket, simply describing him as "HIM."
The Ringer's Kevin O'Connor also expressed delight at Haliburton's, tweeting,
"Tyrese Haliburton is the real deal."
Brandon Pence of The Chicago Bulls Charge podcast agreed with O'Connor:
"Haliburton is gonna be a star."
More on Tyrese Haliburton's big 3
Tyrese Haliburton's stepback 3-pointer was the third in a string of three triples that helped Team USA close the third quarter strong to set up their fourth-quarter dominance over Germany.
Some fans became more convinced that Haliburton, who came off the bench against Germany, should start instead of Jalen Brunson come the FIBA Basketball World Cup itself.
Team USA is expected to arrive in the Philippines on Tuesday ahead of the FIBA Basketball World Cup, which begins on Friday in Bocaue, Okinawa and Jakarta.
Team USA, though, begins action on Saturday night at the SM Mall of Asia Arena in Pasay.
Team USA is grouped with Greece, New Zealand and Jordan in Group C, and Team USA got an early glimpse of Greece in its tune-up right before the Germany game.
Team USA finished its pre-FIBA Basketball World Cup friendly series with a 5-0 record, showing that it is among the favorites to win it all.
USA's top sports cardiologists discuss Bronny James' cardiac arrest and recovery time here (Exclusive)
Edited by Joseph Schiefelbein