This summer, the FIBA World Cup will feature a wide range of NBA players. Before the action gets underway, the hosts of the "No Dunks" podcast named some young talent that they'll be keeping an eye on.
5 young NBA players to watch during FIBA World Cup:
1) Franz Wagner
•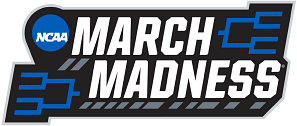 Starting off this list is Franz Wagner of the Orlando Magic. He'll be competing in the FIBA World Cup for his home country of Germany.
Leading up to the real action, Wagner has been the go-to guy for Germany in their tuneup games. On top of that, he's coming off an NBA season where he averaged 18.6 points, 4.1 rebounds and 3.5 assists. As the top player for his team, the 21-year-old is certainly someone to keep an eye on.
2) Shai Gilgeous-Alexander
Next up is one of the NBA's top performers from this season, Shai Gilgeous-Alexander. The OKC Thunder star averaged 31.4 point while landing himself first-team All-NBA honors.
This World Cup, SGA is sure to see extended minutes an opportunity. With Jamal Murray opting not to play, Team Canada needs a new lead guard.
3) Bruno Caboclo
Bruno Caboclo was a first-round pick in 2014, but has struggled to find his footing in the NBA. However, the 6-foot-9 forward will be a key player for Brazil in the FIBA World Cup.
As an athletic wing with size, Caboclo has the attributes to thrive in international competition. A strong performance this summer could be the confidence boost he needs to get back in the NBA. He last played in 2021 as a member of the Houston Rockets.
4) Anthony Edwards
Leading up to the World Cup, Anthony Edwards has been one of the most talked about NBA players. The Minnesota Timberwolves star has thrived in the tuneup games for Team USA.
Based on his play and comments, Edwards is ready to lead the charge for Team USA. He's shown extreme levels of confidence, which bodes well for the World Cup and his NBA career moving forward.
5) Karl-Anthony Towns
Rounding out this list is another member of the Timberwolves, Karl-Anthony Towns. He is suiting up for the Dominican Republic for the first time in nearly a decade.
As one of the NBA's top offensive big men, Towns is sure to be the focal point of their offense. This live competition will also be good for him as he missed a large part of the 2023 season due to injury.
USA's top sports cardiologists discuss Bronny James' cardiac arrest and recovery time here (Exclusive)
Edited by Kevin McCormick