Seattle Mariners starter Luis Castillo put in an impressive shift in Moday's victory against the Chicago White Sox. The Dominican pitcher threw 47 consecutive fastballs as he helped his team cruise to a comfortable 14-2 victory over the White Sox.
Castillo made his 26th start of the season and put in a venomous performance that left the Chicago outfit unable to cope.
Luis Castillo was originally signed by the San Francisco Giants as an international free agent ahead of the 2012 season but was traded to the Miami Marlins in 2014.
•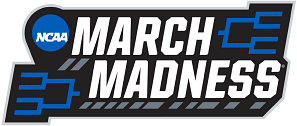 He eventually went on to make his debut for the Cincinnati Reds in 2017 and has established himself as a star in the MLb since then. He was traded to the Mariners in 2022 and is currently a three-time All-Star with a feared right arm.
The Dominican pitcher showed his endurance and consistency in a dazzling performance against the White Sox. He pitched seven innings, giving up one run and recording nine strikeouts on the night. What's more impressive though, is the fact that he threw 47 consecutive fastballs over his last four innings of the night.
Mariners record 7th consecutive win as Luis Castillo shines against White Sox
The Seattle Mariners continued their relentless pursuit of a postseason spot in the MLB as starting pitcher Luis Castillo blew away the Chicago White Sox lineup in their series opener on Monday.
Having swept the Kansas City Royals and the Houston Astros, the M's are on an upward trajectory that could very well see them making headlines in the coming few weeks.