Bronny James made his first official public appearance at a Drake concert after suffering a cardiac arrest last month. The HipHop superstar was performing at the Crypto.com arena and was joined by LeBron and Bronny James, much to the excitement of the fans.
Shortly after the video footage made its way online, basketball fans began to share their happiness about Bronny James' good health.
•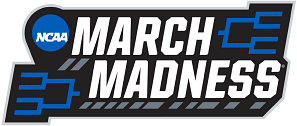 Some fans were simply impressed with the amount of star power that took the stage in Los Angeles.
Drake is well known for his close relationships with NBA players and is often spotted attending games, especially in Toronto. Yet, it was Bronny James' presence that captured the most attention, as it was the first time he chose to be at a public event since recovering from his health scare.
---
Bronny James may not play competitive basketball again
According to popular sports doctor Brian Sutterer, who runs his own YouTube channel, Bronny James may not return to competitive basketball.
"There are some causes of cardiac arrest that you find the exact cause, and it still isn't necessarily safe to return to sports because the risk is so high of having another cardiac arrest and potentially dying," Sutterer said.
He added:
"If they don't find an exact cause and you don't really know what happened, you have to have that discussion of what exactly are the risks of going back out there and playing."
"Extremely serious situation we're dealing with, then legitimately something that affects the rest of his career depending on what we discover and depending on what they have to do about it."
Bronny James will have access to some of the best medical care in the world, along with elite physical and nutritional trainers. As such, whatever decision is made regarding Bronny James' on-court future, it will happen following advice from some of the best in the business.
However, for now, basketball fans, and the James family, will be happy to see Bronny James returning some normality to his daily life. Anything to do with Bronny James' basketball future can certainly wait for a while longer.
USA's top sports cardiologists discuss Bronny James' cardiac arrest and recovery time here (Exclusive)