Sony Michel decided to end his NFL career after just five seasons in the league. The former running back, who was drafted in the first round of the 2018 NFL Draft by the New England Patriots, also had stints with the Los Angeles Rams, the Miami Dolphins and the Los Angeles Chargers.
He recently decided to call it a career during a second stint with the Los Angeles Rams, walking away from the league after the start of training camp.
While he never surpassed the 1,000-yard mark during a season, he won a Super Bowl ring with the Patriots as a rookie and another with the Rams in 2021.
•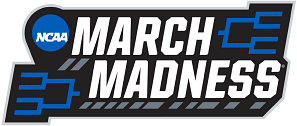 " class="promoted-img" loading="lazy" width="1440″ height="220″ alt="nfl-wordle-promotional-banner" />

During an appearance at the Up And Adams show, host Kay Adams asked Michel how he felt about the Patriots signing Ezekiel Elliott for 2023 and what were his thoughts about the fit.
Michel explained that, for him, Zeke is still a top-7 running back in the league, prompting Adams to say 'wow' with the high placement:
Why did Sony Michel retire from the league so early?
Among a host of other topics, the former running back spoke about the reasons he decided to not grind a sixth season in the league:
"When you know, you know. You got choices sometimes – some choices are harder than others, and sometimes choices are easier than others.
"For me, I think I was walking away from this game with a clear heart, with a humble heart, knowing that was my time [to retire]."
Sony Michel was a huge superstar during his playing days for the University of Georgia. Although he wasn't part of a national championship team, he was close to earning a title during his collegiate career, but Alabama proved to be one too big obstacle for Michel in the 2018 College Football Playoff National Championship.
After a good start to his career with the Patriots, Sony Michel's performance fell heavily in 2020 due to injuries. This led to a trade to the Rams right before the start of the 2021 season.
While he wasn't a major contributor in the Super Bowl against the Cincinnati Bengals, he finished the season with 845 yards and 4 touchdowns.
Poll : #2) Can you name the first team to win a Super Bowl with a wildcard playoff berth? (#1 Ans – Deion Sanders)
566 votes