LeBron James' absence during Dwyane Wade's induction to the 2023 Naismith Memorial Hall of Fame was questioned by many. Days after the event, James along with his son Bronny, were seen during a Drake concert in the Crypto.com Arena.
"The Boy and The King. Drake walks out with LeBron and Bronny at #cryptocomarena," captioned by Crypto.com Arena in the social media platform X.
•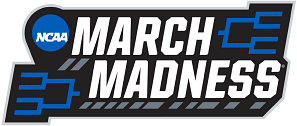 Many speculated that James' absence from one of his closest friend's Hall of Fame induction was because he needed to attend to Bronny James' health. The son of the four-time NBA champion collapsed during basketball practice at the University of Southern California and he had to be rushed to an ICU.
After a few days, Bronny was discharged at the Cedars-Sinai Medical Center and gave out a statement on his health but didn't touch on his future in basketball.
"Thanks to the swift and effective response by the USC athletics' medical staff, Bronny James was successfully treated for a sudden cardiac arrest. He arrived at Cedars-Sinai Medical Center fully conscious, neurologically intact and stable," said in the statement.
It was discovered that Bronny James suffered a cardiac arrest and many fear that LeBron's son's chances of making it to the NBA are now slim.
Stephen A. Smith was puzzled by the absence of LeBron James at the 2023 HOF induction
In the most recent podcast of Stephen A. Smith, he opened up that he expected LeBron James to come to Dwyane Wade's induction. According to the veteran journalist, James owes it to Wade to teach him how to build a championship culture during their days with the Miami Heat.
"I never thought in my wildest dreams that LeBron James would not be in attendance for the Hall of Fame induction of Dwyane Wade of all people. He was there two years ago when Chris Bosh was in the Hall of Fame. Maybe something personal happened, I don't know," said Smith.
James won two championships with Wade in Miami and brought the same blueprint to give the Cleveland Cavaliers their first-ever championship in the NBA. Moving to the Los Angeles Lakers, James won another championship during the 2020 NBA bubble.
USA's top sports cardiologists discuss Bronny James' cardiac arrest and recovery time here (Exclusive)