The Washington Nationals have committed to their vision for the next few seasons by extending manager Davey Martinez to a new contract. According to MLB Insider Ken Rosenthal, the club and Martinez have agreed to a two-year extension that will take him through the 2025 regular season.
"Momentum has been building for weeks, and now the Washington #Nats have reached an agreement with manager Davey Martinez on a two-year extension, as @Ken_Rosenthal and @Britt_Ghiroli report, with GM Mike Rizzo also on verge of deal through at least 2025 or perhaps 2026." – @BNightengale
•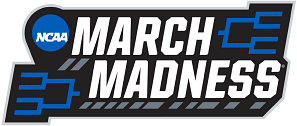 The Nationals are also nearing a contract extension with General Manager Mike Rizzo, which is believed to have a similar timeline as the contract Davey Martinez signed. Even though the Nationals have a 57-68 record as of August 21st, the franchise believes in the vision and progress that the team has made given their current rebuilding phase.
The 58-year-old manager from Brooklyn, New York, has been the voice of the Washington Nationals dugout since 2018, leading the club to a World Series title in 2019. According to Jon Morosi, Washington has the third-best record in the National League since the All-Star break, posting a 21-14 record over that span.
"The Nationals are 21-14 since the All-Star break — the NL's third-best record over that span — including last night's Little League Classic win. Very impressive work by Mike Rizzo and Dave Martinez, who are surprisingly unsigned beyond this season. @MLBNetwork" – @jonmorosi
This level of success given the team's current construction, as well as his previous success with the club, made it an easy decision for the club to extend Martinez. Washington Nationals owner Mark Lerner clearly feels comfortable with Davey Martinez at the helm as the team looks to return to contention thanks to their growing young core of talent.
This season, the Nationals have enjoyed promising seasons from the likes of Mackenzie Gore and CJ Abrams, who were both acquired in the blockbuster trade of superstar Juan Soto with the San Diego Padres.
Davey Martinez has made headlines this year for his run-ins with umpires
If there was an award handed out at the end of the year for the best argument with an umpire and subsequent ejection, the award would likely be handed out to Davey Martinez.
During a June matchup between the Washington Nationals and Arizona Diamondbacks, Martinez and home plate umpire Doug Eddings got into a fiery exchange, leading to the manager's ejection. The ever-animated Martinez strongly voiced his displeasure in Eddings' face before fanning the strikezone and laying flat on the ground behind home plate.