The Atlantic Coast Conference is getting closer to make a decision on expanding the conference.
College football realignment has taken over the sport this year but the ACC has sat on the sidelines and hasn't added any new schools. However, as the Pac-12 is down to four schools, Stanford and Cal have both expressed their interest in joining the conference, as well as SMU which competes in the American Athletic Conference.
Originally, the ACC voted no on adding Stanford and Cal as Florida State, Clemson, North Carolina, and NC State all voted no.
•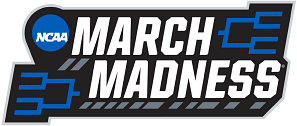 But, Stanford and Cal have since said they would take less or no media payouts for the first few seasons, and because of that, the ACC is set to meet to discuss adding the schools, according to CFB reporter Jim Williams.
"The ACC will only call for a meeting to approve the membership for Stanford, Cal and SMU. There's no reason to call for another straw vote to say no.They will either approve the trio for membership or issue a statement saying that they are not expanding hopefully before the of the week," said Jim Williams
With the ACC preparing to vote on whether to approve or deny the institutions, it's unclear which way the conference will vote. However, the three colleges are undoubtedly hopeful to be accepted into the ACC in 2024.
Stanford wants to join the ACC and play Power 5 football
Ever since the Pac-12 lost eight of its 12 schools due to realignment, Stanford and Cal have been vocal in their desire to see what other options are out there for them.
Both schools released statements saying they would look outside the Pac-12, and has set their sights on ACC. Stanford, meanwhile, has made it known they want to keep playing Power 5 football, which is why they are interested in the ACC.
"I think the players that committed to us and came here, they want to play Power 5 football, and that is what our intention is with this university," head coach Troy Taylor said. "I can't imagine anything else."
If Stanford, Cal, and SMU get approved by the ACC, it would allow them to remain playing Power 5 football.
Poll : Do you think the ACC will approve the three schools?
23 votes